Craft beer became a separate category years ago and has taken off with diverse and top-notch flavors sure to please any palate. But these evolving palates desires for new and exciting flavors is always changing and breweries are going beyond their abilities to create new styles and flavors based on old traditions. Trends in the past will always stick around, but with an ever changing industry, it can be hard to see where it is going so we compiled a list of the biggest craft beer trends to watch for in 2020.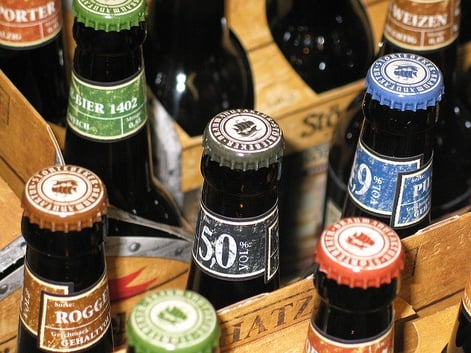 Low-ABV, Full Flavor Session Sours
Sour beers are purposefully tart, highly acidic and come in a wide range of styles from light and crisp to thinking you're sucking on an airhead candy. These beers have been around as long as humans have been brewing beers where they naturally soured because of acid-producing bacteria. Session beers are known for quite the opposite. Rather than holding bold flavors or aromas, they are defined by their drinkability, with a typical ABV between 3-5% and a balance between malt and hops with a crisp finish, and considered a high quality beer.
Combining the flavor profiles of sour beers and the drinkability of session beers, session sour beers are something we will see come into play this year. These beers are a great option for those looking to have a few beers over a longer time span without things getting a little too hazy or a pounding headache in the morning.
The Champagne of Beers
And we don't mean Miller Highlife. These IPAs bring the unique bone-dry aspect of Champagne to an Indian Pale Ale. Brut IPAs have subtle flavors similar to wines as they use green grapes, melons and passion fruit for floral hops rather than the bitter flavors put forward by more traditional IPAs. They are brewed with champagne yeast and an additional enzyme called amylase glucosidase, which breaks down sugars and starches further to create a drier beer.
Brut IPAs are the best of both worlds in terms of food pairings. They can pair with salty and fatty foods like burgers and pizza complemented by a standard IPA and also go well with spiced-forward foods like Indian or Thai complemented by a dry sparkling wine. They are great for both beer drinkers and wine lovers as they combine the fruit-forward flavors and aromas of wine and paleness of IPAs. Starting out in San Francisco, Brut IPAs have taken the nation by sweep as more and more breweries perfect their recipes in hopes to rank as one of the best in the category.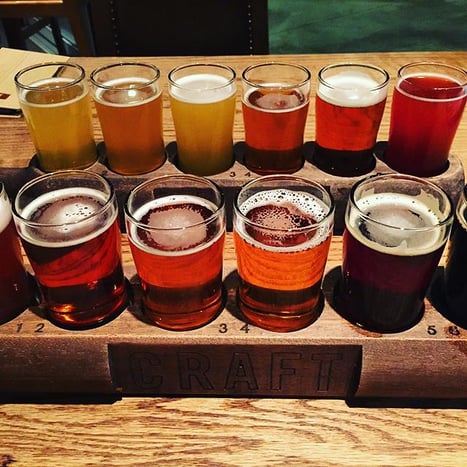 Low and No-ABV Beers
What we put in our bodies goes beyond than the foods we eat, it expands into what we drink and making healthier lifestyle changes has been at the forefront of consumer decisions. Millennials are driving the mindful drinking movement, with 66% saying they are making efforts to reduce their alcohol consumption with health as their primary motivator. This has opened the doors of innovation for low and no-ABV (below 0.5% ABV) beers as mindful drinking along with health and wellness are here to stay.
Beers that have low and no-ABV are great for people that are still looking for the social aspect of drinking, but also concerned with calories and overall health. For bars and restaurants, no and low-alcohol beer is the fifth-fastest growing type of beer within the U.S. and gives them a lot of opportunity to keep up with this consumer demand.
Carlsberg, Heineken, Corona, Budweiser, and Tuborg are a couple of global well-known brands that have released non-alcoholic beers to match the Millennial age groups consumption preferences. By now, most major breweries have their own version of low-ABV beers. Dogfish Head's low-cal IPA, Slightly Mighty, is only 4% ABV with 95 calories per 12-oz., the same ratio as a Michelob Ultra and this is something we will continue to see for among craft breweries.
New England IPAs
Properly called a New England IPA, these beers go by a variety of names, "Juicy or Hazy Pale Ale," "Juicy or Hazy IPA," and "Juicy or Hazy Double IPA." These hazy beers are a style of American IPAs that have a fruity, citrusy flavor, high hop aromas, with a soft, creamy texture and relatively low bitterness compared to typical IPAs.
The unique and cloudy appearance of these beers is a result of manipulating different ingredients and using different brewing techniques to create the enhanced aromas, smooth, creamy taste and reducing the bitterness. These methods include dry hopping, and late hopping and often times, brewers will add small amounts of oat or wheat which will also give these beers the softer feel on the mouth and full bodied taste.
Hazy Little Thing by Sierra Nevada is shaking things up with their take by being as raw as possible: unfiltered, unprocessed, and straight from the tanks into the can with an ABV of 6.7% and 214 calories. Some other popular breweries have also created their own Hazy IPAs like New Belgium Brewing Company and their Voodoo Ranger. With a medium-bodied balance of sweetness and bitterness on the back end and a strong tropical and citrus taste on the front end this beer is packed with tropical aromas and a smooth finish.