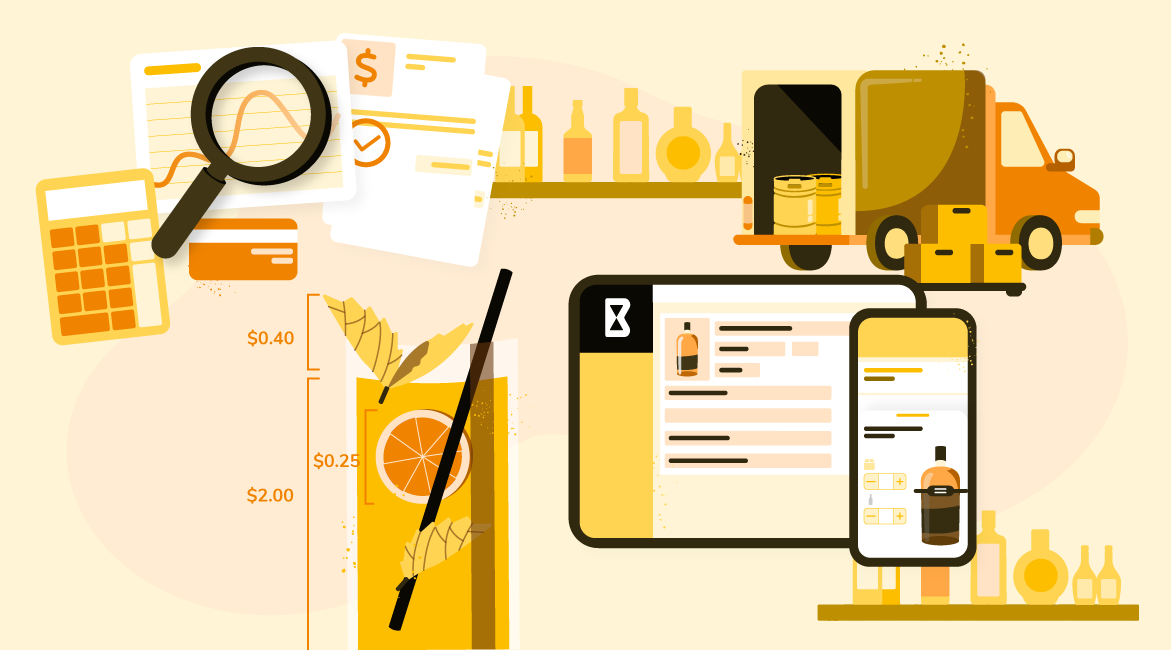 Offering customers top-tier service is only part of the equation to maintaining a successful bar or restaurant. Keeping an eye on your finances is also a key factor. Taking inventory can be one of the most tedious tasks when it comes to running a restaurant. But, it's arguably the most important for maximizing profits. Inventory management allows a bar or restaurant to keep the right amount of food, alcohol, and other needed items to maintain your customers ordering expectations.
Let's go over some important things to consider when choosing a restaurant inventory software and which programs are currently leading the market.
What to Look For In Your Restaurant Inventory Software

POS Integration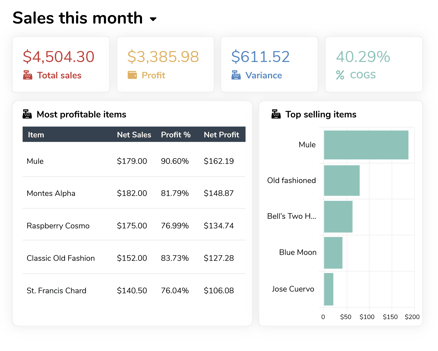 A good inventory software that can integrate with your POS system allows you to track real-time sales and how they affect your inventory.
Backbar currently integrates with Toast, Square, and Clover.
Purchasing Options
Updating your processes is important so you can streamline your business. An inventory software that not only lets you track what you sold, what you have, and what you need, paired with the ability to place your orders to your vendors in one place is a game changer.
For example, at Backbar's invoice data capture updates inventory counts, costs, and adds new products to your account automatically when you upload an invoice. This will save you time and offer you a place to clearly view any past ordering or other data associated with your invoices quickly and easily.

Mobile Inventory
Instead of pen and paper that can get overwhelming quickly, or outdated spreadsheets that can be difficult to pull data from, modern inventory software allows quick and effective inventory tracking without wasting time or over-complicating.

In-depth Reporting
A big reason to switch from simple pen-and-paper to software is for the reporting capabilities. The system should be able to show you easy-to-read reports that you can use to make smart decisions to benefit your business.
Why is Restaurant Inventory So Important?
1. Optimize Ordering
Tracking your inventory properly allows you to have the data needed to optimize your ordering and control food/liquor costs to improve your cash flow. When you keep a better eye on what you have, what you're selling a lot of, and what isn't selling as well, you can make educated and smart ordering choices and lessen the probability of bad spending.
2. Lower Waste
Hand-in-hand to ordering optimizing, without proper inventory maintenance and procedures products can easily go unaccounted for leaving room for over-ordering, under-ordering, theft, over-serving, and more. All of which affect your profits. When you don't have a good inventory system it's easy for money to fall through the crack and every dollar adds up over time, negatively impacting your overall profits.

3. Increase Profitability
Successful inventory management is vital for a restaurant's profit margin. Successful inventory management increases profitability because you'll identify your highest-selling items and can promote them and keep them in stock. And it will show where to cut costs on underperforming items.

4. Keep Customers Happy
Running out of items happens. But, you don't want to constantly inform customers that their favorite menu item is already out. When you miss inventory or have an incomplete inventory process you leave room for counting errors that can result in not having enough items on your selves. This can cause you to not have menu items that the customer is asking for and lower your customer service score. Unhappy customers are not going to come back to your business and you're loose out on repeat business.
Top Restaurant Inventory Software