Since the mid-2000s, life has changed for bartenders. The cocktail revival kicked off in the mid aughts wasn't a fad, but a longtail trend that has changed how and what customers drink. It's also changed the job and skill sets of the modern bartender.
There are "new" essential cocktails that modern bartenders need to know. Here are some of the most popular cocktails that will give inexperienced bartenders a great primer for working behind a modern day cocktail bar.


Modern Whiskey Cocktails
The old fashioned and manhattan poured into the modern drinker's repertoire thanks to the boom of speakeasy-style drinkeries and the cocktail regiment of Mad Men's Don Draper.
But outside of those two classic drinks, there are other cocktails that are common orders in cocktail bars and restaurants.
Penicillin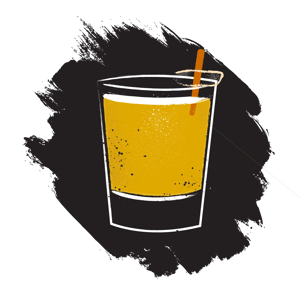 A modern classic put together at famed cocktail bar Milk & Honey in New York City. Emerging around 2005, the penicillin is one of a few new entries into the cocktail canon that's a product of the current cocktail revival.

The cocktail base is blended scotch, and Laphroaig peated scotch adds a smoky bite balanced by honey syrup and the brightness of fresh ginger.
Recipe:
• 2 oz. blended Scotch
• 3/4 oz. fresh lemon juice
• 3/4 oz. honey syrup
• 1/4 oz. Laphroaig
• 2-3 slices of ginger*

Candied ginger for garnish or substitute a
lemon wheel
* You can replace sliced ginger with ginger-simple syrup.
Method:
Add sliced ginger and honey syrup to cocktail shaker and briefly muddle to extract ginger flavors; add lemon juice and blended scotch; add ice and shake vigorously for 10-15 seconds then strain into old fashioned glass with fresh ice. Add a floater of Laphroaig and top with candied ginger or lemon wheel.
Glassware:
Old Fashioned Glass
Whiskey Smash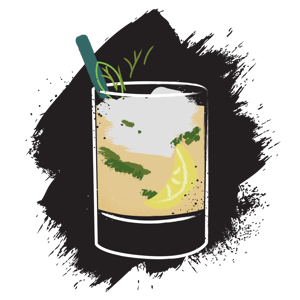 The citric cousin of the famed Derby Day cocktail, the Mint Julep. This is a perfect summer cocktail, and can be made with almost countless variations depending on the herbs and citrus juice used.
One of the keys to this cocktail is crushed ice. And smashing the ice can be a lot of fun, or at least a stress reducer for bartenders.
Who doesn't like to crush stuff?
You can use an ice bag and small mallet to smash the ice if you have those tools available.
But if not, you can simply wrap ice cubes in a clean bar towel and use a muddler or a heavy-bottomed pint glass to crush the ice for this cocktail.
Recipe:
•
2 oz. bourbon

• 1/2 of a lemon, quartered
•
4-5 mint leaves

•
3/4 oz. simple syrup
Garnish with fresh mint leaves
Method:

Combine lemon, mint, and simple syrup in cocktail shaker and muddle, add bourbon and ice, shake. Pour over crushed ice into glass.
Glassware:
Rocks or old fashioned glass
Egg White Whiskey Sour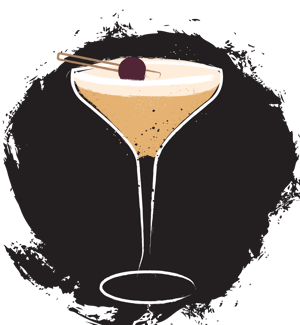 Egg white cocktails have come back into fashion recently. And whiskey sours have led the charge. Knowing how to make an egg white whiskey sour will give you the framework to build other egg white drinks like the Pisco Sour.
Egg white in cocktails gives the drink and luxurious and velvety mouthfeel. It also provides a visual presentation for the cocktail, adding a rich foam atop the liquid.
Recipe:
2 oz. bourbon
.75 oz. fresh lemon juice
.5 oz simple syrup
1 egg white from medium sized egg
Garnish with lemon peel or cocktail cherry (or both!)
Method:
Add the bourbon, lemon juice, simple syrup, and egg white to a cocktail shaker with ice. Shake vigorously. Strain the drink into the other half of the shaker tin to remove ice. Then "dry shake" vigorously again without ice to maximize the foam formed by the egg white and lemon juice. Strain with a fine strain into a cocktail glass.
Glassware:
Cocktail glass or coup.
Low Alcohol Cocktails
One of the bigger cocktail trends over the past few years has been an interest in low-proof, or low-alcohol cocktails. These cocktails give bar patrons an option to enjoy interesting flavors without feeling the punch of high proof cocktails like a martini or manhattan.
Sherry has found a growing niche of interest in bars and restaurants as great base ingredient for bartenders to mix delicious drinks that harness the same creativity seen elsewhere on cocktail lists.
Sherry Flip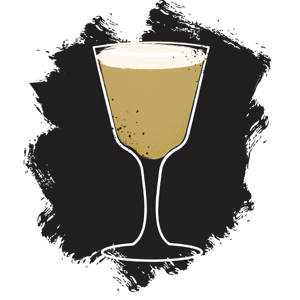 In today's bar parlance, a flip is class of cocktail made with a spirit or fortified wine mixed with sugar and a whole egg.
But the history of the flip runs deep, dating back to the 1600s in England. At those times, rum was the spirit of choice for the flip. A mixer of beer (and perhaps brandy) was added along with a sugar source. It was all stirred together with a hot fire poker and served as a tonic for a list of ailments long enough to resemble the WebMD homepage.
For modern bartenders, the most common flip is a sherry flip. This drink makes for a great dessert or after dinner cocktail.
Recipe:
2 oz. sherry (oloroso is preferred)
1/2 oz. simple syrup
1 whole egg
Garnish with grated nutmeg or cinnamon.
Method:
Add all three ingredients to a shaker without ice, shake vigorously for 20-30 seconds to fully incorporate egg. Add ice and shake again to create foam. Strain into sherry glass.
Glassware:
Sherry or port glass
Aperol Spritz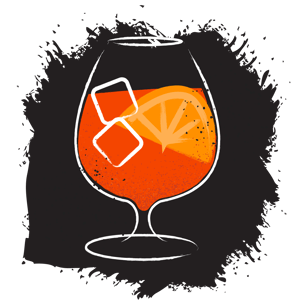 A trend that has grown significantly over the past 2 years is the Aperol Spritz. Another low alcohol cocktail. This drink is more refreshing than the dessert-substitute richness of the Sherry Flip.
It's a low-ABV cocktail that is at home with brunch spreads and city sidewalk patios. It's a simple drink that's popularity has been carried by millennial interest in bubbly drinks and healthier drinking options.
Recipe:
3 oz. Prosecco
2 oz. Aperol
1 oz. soda water to top
Method:
Build drink over ice in any glass. Top with soda water.
Glassware:
Stemmed wine glass, sparkling wine flute, collins glass, or any glass that is clean behind the bar.
Modern Tequila Cocktails
Mexico and its flavors have been an important contributor to the cocktail revival. From the growth of premium aged tequilas, to the boom of mezcal and mezcalerias, to the incorporation of fresh, bright ingredients; Mexico has showed it's depth outside of the margarita to make its mark on drinking culture. And we should all be thankful.
Of the next two cocktails, one is a twist on an American classic and the other is a refresco cocktail that is immensely popular throughout Mexico.
Oaxaca Old Fashioned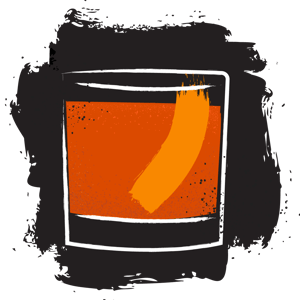 This cocktail is a smokey twist on the old fashioned that carries the depth and sweetness of the bourbon-based original but rises to a higher plain with the addition of mezcal.
Recipe:
1.5 oz reposado tequila
.5 oz. mezcal
1 barspoon agave nectar (can substitute with demerara simple syrup)
2 dashes angostura bitters
Garnish with flamed orange twist*
*To flame a twist, use a lighter to torch peel. Hold lighter over glass and mist the cocktail and flame with essential oils from orange peel.
Method:
Mix all ingredients in glass cocktail mixing vessel. Stir over ice and strain into old fashioned glass over one large or king ice cube.
Glassware:
Old Fashioned glass
Paloma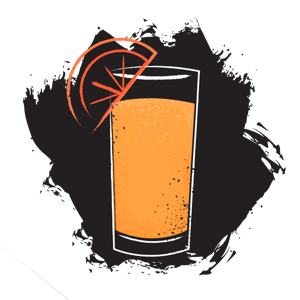 A Mexican classic that traditionally uses a grapefruit soda as its main mixer.
It's common for bartenders to sub out the grapefruit soda in favor of club soda and grapefruit juice if the soda isn't stocked in their bar or restaurant.
Recipe:
Pinch of salt and salt for rim
2 oz. tequila
.25 oz lime juice
.5 oz simple syrup
1 oz. grapefruit juice
2 oz. club soda
Garnish with salt rim and grapefruit peel.
Method:
Salt rim. Next, build all ingredients in a collins glass, starting with the juices and syrups, tequila, then top with club soda. Add a pinch of salt and give it a quick stir with a barspoon. Garnish with grapefruit peel.
Glassware:
Collins
Negroni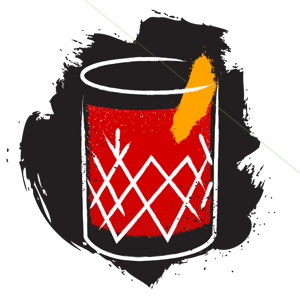 A now classic import from Italy. This drink represents American taste opening itself up to bitter flavors not found on the mid-century American cocktail preference sheet.
Booze forward, the Negroni captures the austere spirit of the manhattan but with bitter notes that ask for slow-paced enjoyment of the drink.
Recipe:*
1 oz. gin
1 oz. sweet vermouth such as carpano antica.
1 oz. campari
Garnish with orange peel
*The negroni an equal parts cocktail, many bars will reduce the quantity of each ingredient to .75 ounces instead of a full ounce.
Method:
Combine all ingredients in a cocktail mixing glass and stir over a large quantity of ice for ~30 seconds. Pour over large or king ice cube.
Glassware:
Old fashioned glass
Modern Rum Cocktail
Classic Daiquiri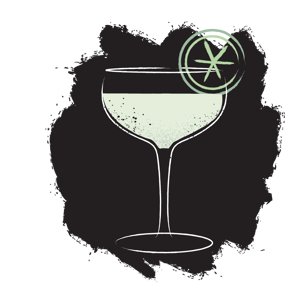 The cocktail revival brought on more complex drinks, new spirits and liqueurs, and inventive methods of preparation and serving of cocktails. But like with all baroque movements that value complexity and uniqueness, a push for simplicity will follow.
The revival of the classic daiquiri represents the simplicity that's been sought out in the wake of the cocktail renaissance. This drink isn't the frozen, technicolor daiquiri that fuels spring breaks and beach getaways. This is a simple, refreshing cocktail that finds everything it needs in three ingredients.
Recipe:
2 oz. light rum
1 oz. fresh lime juice
1/2 oz. simple syrup
Garnish with lime wheel
Method:
Mix ingredients in cocktail shaker over ice. Shake for 15 - 20 seconds. Strain until cocktail glass.
Glassware:
Cocktail glass or coupe
Don't Forget About Vodka!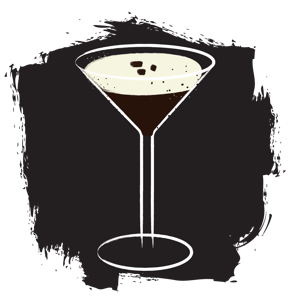 Vodka is still the most popular spirit ordered at bars and restaurants. The moscow mule is now a common call drink, cutting into the vodka sodas stronghold on the basic mixed drink.
But one cocktail that is a throwback to the martini bars of the 1990s that is still frequently ordered is the espresso martini. Though drink might be more commonly ordered at restaurants than cocktail bars, the desire for caffeine + alcohol to keep a good night going has found a perfect, delectable marriage with this drink.
Recipe:
.75 oz. coffee liqueur
1 1/2 oz. vodka
1 oz. fresh espresso
Garnish with 3 coffee beans
Method:
Pour all ingredients in cocktail shaker. Add ice and then shake. Strain drink into martini or coupe glass.
Glassware:
Martini or coupe glass