It's September; put down your margaritas. It's time to slip into a wool cardigan, drink a boozy coffee, and make our way to the nearest pumpkin patch.
Okay, we may be getting ahead of ourselves. It's not fall quite yet, but autumn is just around the corner, and now is a good time to start thinking about how you can cater your bar or restaurant to fall customers.
Whether you're looking to please the fall fanatic, or maybe the ones who aren't so psyched about the chilly weather, we've got a few ideas to transform your bar for the upcoming fall season.
Here are 5 different types of customers you can expect to see this fall.
1. The Fall Flavor Fanatics

These are the folks that are first in line for anything pumpkin flavored at their local coffee shop—so you can bet that they're expecting to be wowed by your drink menu.
They want spice, they want warmth, and they're expecting to be tantalized by your new options.
Say goodbye to your summer inspired cocktails, and embrace the warm, nutty flavors of fall. We'll discuss a few ways to incorporate fall flavors into your menu, whether you're looking for hot drinks or just some ways to spice up a few classics.
Cocktails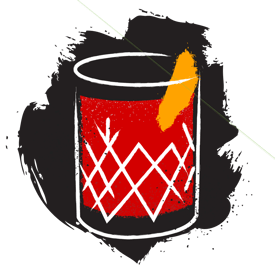 Your drinks don't have to be warm in temperature to be warm in spirit. If you're looking to keep your drinks chilled and over ice, here are some ideas to uplift your current menu to appeal to the fall flavor fanatics.
Updating your menu for fall can be as simple as swapping out your bitters and liqueurs. If you want to take your house old fashioned and make it fall-inspired, you can add walnut bitters to give it a kick (just make sure your guests are aware of the nut allergy).
Apple always seems to be the go-to flavor for fall, but there's so much more out there—plum, fig, and pear are also great options for fall flavors. A spiced pear liqueur is a great addition to margaritas, if you want to put a fall twist on a classic.
The sweet component of cocktails is a great place to make changes as well; swap out your simple syrup for a homemade maple syrup or honey to add more warmth and body to your cocktails.
If you're ready for a hot cocktail, you can bet you'll be seeing an array of ciders and Irish coffees. Consider adding fresh ingredients to your hot concoctions; a mulled wine with a sprig of fresh rosemary or thyme as a garnish is delicious, and you can easily whip up your own cream to top off the Irish coffees.
One of our own here at Backbar came up with some original tasty fall cocktails a few seasons ago. If you need some inspiration, these cocktails should be enough to get the wheels turning.
Check out some of these essential ingredients to incorporate into your fall cocktail menu:
Beer
Beer lovers are going to want their share of options too. You don't have to ditch those light lagers completely (you don't want to alienate the football crowd), but make sure you have plenty of dark lagers, ciders, and even a pumpkin flavored brew or two.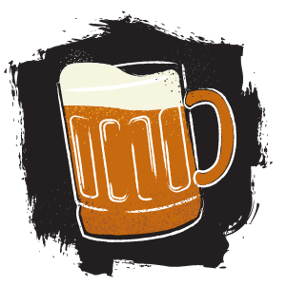 One of our favorites is Southern Tier Pumking. It packs a powerful punch at 8.6 ABV, and it's not subtle when it comes to the pumpkin flavor. It's definitely a treat, but may be overwhelming for some guests.
If you want some subtler options, we love a good amber ale, because they are so versatile with food pairings.
Fat Tire's Amber Ale is one of our personal favorites. You can pair an amber with pretty much any item on your food menu, as they won't overwhelm your flavors. They go great with cheeses and meats, so you can suggest it with that charcuterie board.
Dark lagers are a perfect match for fall flavors. A dark lager will go well with heartier foods, such as stews, sausages, and potatoes. And for guests that didn't have a chance to make their morning coffee run, you can suggest the New Belgium Nitro Cold Brew.
Still haven't decided? This comprehensive guide gives some great ideas for fall beers you can add to your menu.
2. The Diners Who Crave a Cozy Spot
These are the folks that start googling, "restaurants with fireplaces" as soon as the temperature dips below 65 degrees. They bring blankets to movie theaters year-round, and their apartment always smells like a Yankee Candle department store.
More than a great cocktail or yummy food, they want ambiance, and they're looking for a cozy spot that can satisfy their itch for comfort.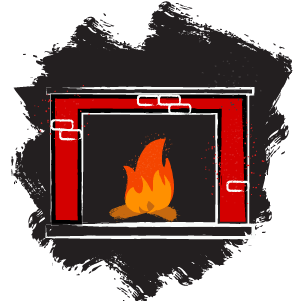 How do you attract these guests? You shouldn't have to give your entire restaurant a facelift, but making a few tweaks will be sure to please your comfort seeking diners.
Pay Attention to Small Details
The goal is not to change your entire restaurant, but to complement your existing decor and atmosphere. Even if you're a summer themed concept, you can make a few updates that will spruce it up for fall.
A simple change like swapping out your white napkins with warmer colors like burgundy or amber will immediately make your dining tables pop. Adding a few seasonal plants or flowers as table settings will also take your decor to full on autumn.
A cozy ambiance can be achieved by simply changing your lighting—dim those lights down, and maybe add a few artfully placed lanterns to add a warm glow to dark corners. Your guests will want to stay for hours.
Update Your Outdoor Area
Dining out this fall season is going to be trickier than years past, and lots of cities are already trying to come up with creative ways to keep diners coming out through the fall and winter.
The city of Chicago is currently holding a contest to see who can come up with the most creative idea to keep diners on patios, even as temperatures drop—this season, we expect to see a lot of portable heaters, and complimentary blankets!
If the temperature still allows, update your outdoor space to accommodate for the cooler weather. Say goodbye to hammocks and picnic tables; include fire pits and cozy chairs to snuggle up in on your patio.
And just like indoors, string lights and lanterns will make your outdoor space cozy in the evenings.
3. The Ones That Just Want to Be Snug at Home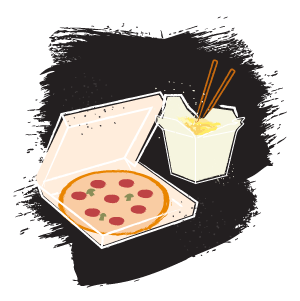 These folks get a feeling of existential dread as soon as they see the first leaf drop—cold weather is not their thing. No matter how enticing you make your bar or restaurant, they'd rather stay home and curl up on the couch.
In order to cater to these guests, make sure you keep promoting your to-go options! And make it easy for them to order, too.
You're better off opting to have consumers order directly from you than a third party system, so maximize your website and google pages to make ordering a cinch.
There are online ordering systems out there that integrate to your existing POS system, as well as POS systems that already come with online ordering. It will make things easier for you, and your guests.
Aside from making ordering easy, do your best to show those to-go lovers a good time. Consider offering a personal touch that makes them feel like they're dining with you. The Darling's thoughtful to-go packages make diners holed up at home feel like they're getting an in-person dining experience.
The homebody crowd will be back in the spring, so make sure you show them some love!
4. The Comfort Food Lovers
These people spend the entire year looking forward to Thanksgiving dinner at grandma's house. They can down a turkey leg in less than 30 seconds, and if you're not quick enough, they'll ask "are you going to finish that?"—before you can answer, they're scraping food off of your plate.
Your summer menu was probably full of light fare like salads, seafood, and small bites. But in order to appease these comfort food lovers, you can probably start adding some heartier options to your menu.
When updating your menu for fall, be sure to keep a few staples or fan favorites so you can keep your regulars happy. Similar to your drink menu, you can make a few simple changes to update the menu for fall.
Updating your sides is a great place to start—seasonal veggies like brussels sprouts, carrots, and sweet potatoes will be sure to stave off the cravings for Thanksgiving dinner.
And with all those veggies on hand, you'll be able to make some great seasonal soups as well (and surely, your to-go crowd will thank you for this as well).
Last season, OpenTable interviewed 33 chefs to see what fall items they were adding to their menus. Some of them went the more traditional route, while others were more adventurous (the squid ink pasta really stood out).
This proves you don't have to limit yourself to just meats and veggies—have fun playing with flavors and embrace the rich, warm, nutty notes we associate with fall.
5. The Ones Who Fully Embrace The Fall Season
These are the people who might be a little insane when it comes to fall. Due to overconsumption, Starbucks has put them on the "do not serve" list for pumpkin spice lattes. They spend an entire year planning out their Halloween costume. They do so much tailgating, they practically live in the back of a pick up truck.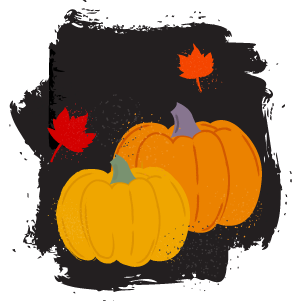 These folks love everything the season brings, and they want to celebrate it as much as they can. So naturally, they seek out destinations that cater to everything we've mentioned above, and more. They want the drinks, the food, the ambiance, and fall themed events too.
Marketing your bar or restaurant as a fall destination can help you keep business booming through the colder months. You can do so by acknowledging the major events of the season—football, halloween, and Thanksgiving.
While your football crowd might not be getting a season this year, that doesn't mean you shouldn't try to give them a great experience. If football doesn't go as planned, opt to play old games on the TV for your diehard fans.
For your halloween lovers, promote a halloween costume night and encourage guests to come decked out in their best looks. Encouraging your staff to dress up as well will make it even more fun.
And we can only imagine the Thanksgiving meal-kits we will be seeing this season. Offer up some creative in-house meals, as well as to-go options for your customers celebrating Thanksgiving at home.
If you keep all of these customers in mind, and make a few creative tweaks to your existing menu, you're bound to have a successful fall season.
Key points to remember:
Make quick updates to your drink menu by swapping out ingredients
Make use of seasonal produce to update your food menu
Update your restaurant to make it cozy
Ensure ordering online is easy for your guests
Promote fall-themed events at your bar