2020 is coming. It's a year that doesn't quite sound real. 2020 sounds more like an abstract year used in sci-fi shows or books to indicate a distant future when society relies on advanced technology to complete mundane tasks. Which is kind of true, but the reality isn't as fanciful as old cartoons and books made it out to be. But what will the 2020 wine trends be? What new wines will fill out sommelier's wine lists this year? What new styles and regions will take over wine store special displays? Let's take a look!
1. Piquette, a Wine like Drink, Checks a Lot of Trendy Boxes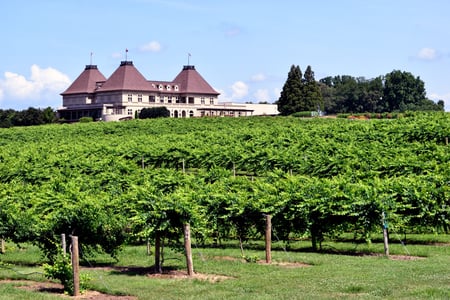 Like with many modern trends in food and beverage, something that seems new is actually just an old practice that was forgotten. References to piquette can be found in writings about wine making practices in the 19th century Europe. When looking at future trends, it helps to comb through the past.
And now the low-ABV drink is making a splash in wine circles.
What is piquette?
It isn't actually a wine, but a wine byproduct. Piquette is made from pomace, or, the remains of grapes; like skin, pulp, stems, and seeds, that have been pressed to extract juice for making wine.
And piquette is prime for a big year because it checks a few different tend boxes.
Piquette has a unique production process that makes for a good story to sell to wine drinkers


It has a low alcohol content, and low-abv drinks have been growing in popularity.


It's cheap to make, which gives wine producers a new low-cost revenue source.


It's a great option for cost-conscious consumers because it's cheap to make.


It's environmentally friendly, utilizing a product that could otherwise be considered a waste product.


It has a slight sparkle or fizz, which is clearly in vogue. Who hasn't drunk from the well of the White Claw or La Croix?
So keep an eye out for piquette on your favorite wine bar's menu, or as the owner at your local wine shop if they have any bottles on the shelf. It's a low cost to try a curiosity on the rise.
2. Vintage and Expensive Wines, Served By-the-Glass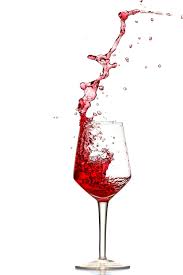 One of wines unique qualities is that wine production has a long history full of lore, and benchmark vintages are from legendary years come with hefty price tags.
But the cost of vintage wines can make it hard for the average drinker to enjoy. But the improvement in wine technological, with products like the Coravin or Enomatic, restaurants can sell glass pours of expensive bottles at a fraction of a cost.
A great selling point is the chance that if you don't buy, you might miss out on something special. For wine enthusiasts, the option to try aged and well-preserved wine, or just an expensive wine with a out-of-reach bottle cost, is enticing.
And smaller pours, sold at affordable prices, is a great way to taste special wines.
Even without the a Coravin system, glass pours are a great way to promote and offer guests a unique experience to try older and expensive wines.
Promoting vintage and unique wines by-the-glass will help for restaurants to differentiate from competition and gain news coverage in food and drink-centric publications.
3. Prosecco and Rosé Will Continue to Grow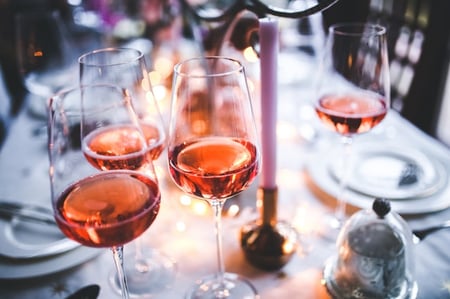 The growth and dominance of these two wines is less a trend and more a paradigm shift in consumer drinking preferences.
Modern tastes are more frequently opting for sparkling wines and wines with more nuance than drinkers of past eras. While buttery chardonnays will also has fans, the growth of subtler flavors is backed up by consumer spend.
While the initial rosé craze with memeable phrases like brosé has died down, sales of rosé hasn't. As that press release on Marketwatch notes, global rosé sales are expected grow through 2022.
As for Prosecco, the Italian sparkling wine topped Champagne as the world wide top seller in 2018. And despite slowing growth in the overall wine category in the United States, Prosecco is one segment that's helping carry the entire wine industry in the U.S.
One reason is that the sparkling wine is much more affordable than Champagne. This year, Wine Enthusiast named a $20 bottle of Prosecco it's top wine of 2019.
Look for continued growth of Rosé as an all-year wine, and Prosecco as a great affordable sparkling option.
4. New and Exciting Wine Regions in the United States
It's been a few decades since California staked a claim on the global stage as a respected wine regino. That was at a landmark tasting in 1976 dubbed the Judgement of Paris where a Cabenernet Sauvignon from California took top marks in the tasting competition, beating out the French wine selections.
Since then, regions like Washington and Oregon have go on to produce premium wines that capture the essence of old world wine making quality.
As we head into 2020, it's time for other U.S. regions to build their reputation as great wine producers. States like New York are carving out niche production like Riesling, while other areas like Texas, Virginia, and Pennsylvania have a growing number of wineries and are looking to build their portfolios.
Here are two states to watch for in 2020 and beyond.
Texas
When it comes to Texas and alcohol, tequila and whiskey come to mind more than wine. But the Lone Star state has the fifth largest wine region in the country, with 9 million acres.
The wine region here is in an area called Texas Hill Country. The top grape varietals grown here are Merlot and Cabernet Sauvignon, but the area is also home to Italian grapes like sangiovese, Spanish styles like Tempranillo, and the French grape Malbec, now heavily associated with South American wine.
Winemaking is a growing industry in Texas that looks to be on the rise.
Virginia
Another region to watch in the coming years. The state is home to over 300 wineries, and has a deep history of wine growing dating back to Thomas Jefferson's personal vineyards from the early 1800s.
In the 1970s, Virginia saw investment from the Zonins family, a globally know Italian wine producing family, which helped sparked growth in the number of vineyards throughout the state.
Virginia growers plant and produce a mix of white and red varietals including Chardonnay, Viognier, Vidal Blanc, Cabernet Franc, and Merlot.