Bar and restaurant managers typically work 50-60 hour work weeks. Managers are sleep deprived, stretched impossibly thin, and they're lucky if they have enough time to enjoy a day off. Trust us, the last thing they want to do is read your resume.
Whenever a restaurant posts a job listing, they could see hundreds (potentially thousands) of emails flooding their inbox. Managers have to skim resumes because they simply don't have enough time to thoroughly read every single one. You have a limited window to grab their attention, or they'll move on to the next resume.
So, how do you catch their eye? Correct formatting, good grammar, and a little bit of strategy can go a long way. Follow these tips to get your foot in the door, and land that coveted interview at your dream job.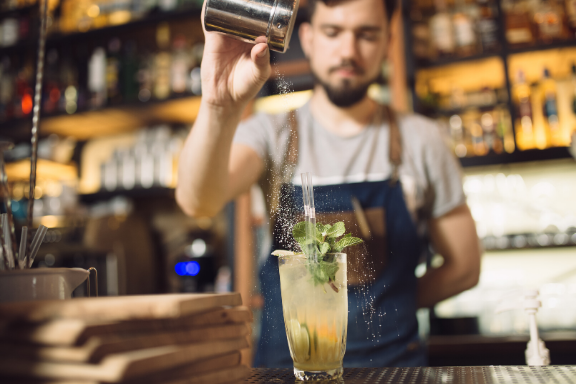 Formatting the Perfect Resume
Before you begin typing out your masterpiece, it's important start with correct formatting and organization. With hundreds of different resume templates out there, and conflicting advice on how to format a resume, it may be difficult to start.
While every resume is bound to look a little different, there are a few basic unspoken rules you should follow. Instead of trying to stand out with unconventional formatting (which will just be a headache for the unlucky manager that has to read it), we recommend you go with the classic chronological resume.
Most recruiters prefer a chronological resume for a few reasons; it's widely used, so they know exactly where to find key information, such as your contact information, education history, etc.
This format also displays your employment in reverse-chronological order, making it easy for them to skim your job history (the bread and butter of your resume).
Simply put, resume formatting is not the time to get creative; it's about quickly and concisely conveying your personal information so you can get a job interview. Stick to the basics, and the overworked restaurant manager reading your resume will be thankful.
Tailor Your Resume for the Position
Your resume should not be one size fits all. If you're sending out the exact same resume to dozens of different restaurants, you're probably not going to have any luck. Businesses can tell when you're casting a wide net, and it's not an attractive look in a candidate.
If you are applying to multiple job listings, then you should tweak your resume slightly for each restaurant.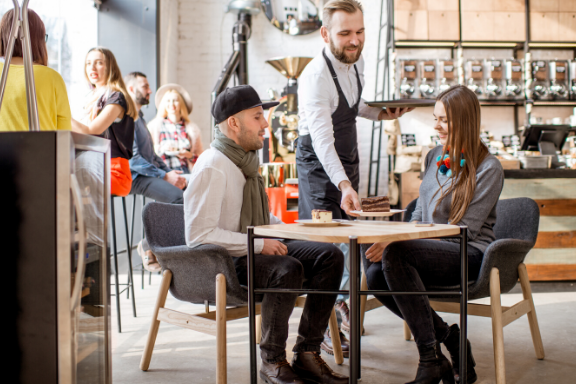 How should you tailor your resume to a specific restaurant? While the job description itself is bound to have a lot of useful information, you should still do some additional research.
If you haven't already, check the website and social media pages of the establishment you're applying to, as well as customer reviews. Ask yourself: is this restaurant casual, or more refined? What is their clientele like? Is their dining space intimate or high-volume?
Depending on the information you find out during this research, you can choose to omit or highlight certain experience you have. Once you've figured out your audience, it becomes much easier to refine your resume.
Mirror the Job Description
As you're listing your past job duties and responsibilities, try to mimic some of the language you're seeing in the job description on your resume. It will show them that you've actually read their job description, and that you have the relevant skills they're looking for.
Of course, you don't want to copy their verbiage word for word, but try to incorporate some of those key words organically. For example, a job description might sound something like this:
Sully's is looking for engaging bartenders with high-volume experience. You should be able to multi-task, while providing a positive and friendly atmosphere for our clientele. You must have an extensive knowledge of beer, wine, and appropriate food pairings. We need someone who has the confidence to make recommendations, and answer any questions guests may have. We're a busy restaurant, but we still expect you to provide prompt, high-quality service.
The bolded words are key words you should try to incorporate. This will indicate to managers that you're applying specifically for a position in their restaurant—not just any restaurant that happens to read your resume.
Use Strong Verbiage and Action Words
Your potential employer is looking closely at your job experience, but they're also looking to see if you convey it well. Your grammar and communication skills are being scrutinized, so powerful word choice is key.
Being vague and repeating common phrases on your resume, such as "made cocktails for guests" or "served patrons food and drinks" isn't going to help you stand out, and it doesn't tell them much about you.
As you list your previous job duties and responsibilities, you should begin each bullet with a distinct action verb. If you're unfamiliar, here are some good examples:
Planned
Developed
Achieved
Delivered
Completed
Maximized
Streamlined
Created
Prepared
Keep action words in mind as you type out your experience. At your previous job, maybe you were a bartender for a fine dining restaurant, known for its fine cocktails and high volume service. Here's how this might look on your resume:
Streamlined service by effectively multi-tasking drink tickets as well as bar patrons
Prepared intricate craft cocktails quickly and efficiently in a high-volume setting
Developed original cocktail recipes that boosted alcohol sales by 15%
Completed additional food and wine training to optimize pairing suggestions for guests
Other Job Experience Can be a Plus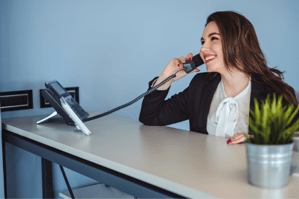 Your resume doesn't have to be a grocery list of restaurants and bars you've worked at over the years. Sometimes, it can be beneficial to highlight jobs you've had outside of the service industry—you may have gained skills that are relevant to the position you're applying for.
In addition to restaurant experience, managers are looking for soft skills in their servers and bartenders. These skills include conflict resolution, effective communication, and problem solving abilities.
If you worked as a receptionist at a front desk, you probably employed your interpersonal skills and conflict resolution skills on a daily basis. So, why not include it on your resume?
A receptionist is often the first person a guest interacts with, and they are the face of the company they work for (same goes for the FOH staff at a restaurant!). This is great experience to include on your resume, and it's relevant to the service industry.
Include Your Certifications and Special Skills
Most states require servers and bartenders to obtain some type of food handler certification, as well as alcohol safety certification.
It's a major plus if you are already up to date with your state requirements. It shows potential employers that you're serious about the job, and that you can start working immediately. Make sure to include those certifications in a separate section on your resume.
Aside from your certifications, take stock of what you've learned over the years; do you have special skills or experience that will set you apart?
Be sure to mention special training you've received, languages you speak besides English, and any awards or noteworthy accomplishments at your previous jobs. Anything that sets you apart from the crowd is great fodder for your resume.
If you need to brush up on your knowledge or skills so you can crush that interview, Backbar academy has plenty of resources to get you up to speed.
Have Your References Ready
If you follow these resume tips, we can almost guarantee you'll land an interview. Make sure you have your references ready, and head into that interview with some confidence. You've got this!
Key Points to Remember:
Use simple formatting
Tailor your resume for the position
Use specific and strong action words
Do research on the establishment
List other job experience you may have