The service industry has successfully pivoted to delivery and take out in an effort drum up steady business—but aside from promoting your snacks and bites, it's time to include your wines.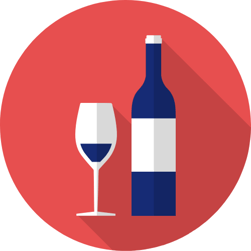 If you want to boost your sales, alcohol is the answer. Out of everything on your menu, alcohol has the highest profit margins, and tacking on a bottle of wine to a delivery order is going to add precious dollars to your bottom line.
No matter the kind of wine you're selling, whether it's top shelf or more affordable options, here are some effective ways you can market your wine to customers and boost your to-go sales.
Make Pairing Suggestions On Your To-Go Menu
Selling wine along with a meal should be a part of your to-go sales strategy—but how can you convince folks to make that extra spend?
Sometimes, all you have to do is plant the idea in their head.
Offering pairing suggestions is a great way to entice your guests to order wine with their meal, and reduce some of the common anxieties your guests may be feeling: will I make the wrong choice? What if the flavors don't go together? Is there a sommelier in the house?!
Lettuce Entertain You in Chicago provides thoughtful wine pairings with their carryout items, and it makes the food sound all the more tantalizing.
They suggest a rosé with floral and citrus notes for their baby back ribs, which truly sounds delicious—but would your guests have thought to make that pairing on their own? Probably not.
According to a 2018 study, 32% of wine drinkers professed to knowing very little about wine, while only 15% considered themselves to be adept at choosing and tasting wine. Even those that love wine and drink it regularly need expert advice when it comes to making a pairing.
That's why suggesting wine is so important—it will guide consumers into making a decision, and land you those crucial sales you need.
Showcase Your Wine Collection Online
Some bars and restaurants boast extensive wine collections, and right now it isn't practical to have guests touring your wine cellar in person. Why not bring the wine cellar to your customers virtually?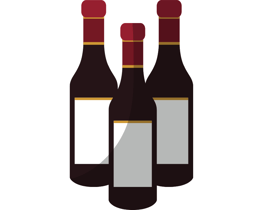 Pluckemin Inn in New Jersey has an extensive wine collection that you can tour entirely online. You can search by varietal, vintage, and region to find your perfect match. Luckily, you can order food directly from their website as well, so you can find the optimal food and wine pairing all in one place.
This brings us to another point—making your wine collection easily viewable and accessible online is crucial to increasing your wine sales. Rather than relying on third party apps, offer your wines directly on your website.

A majority of consumers today (over 60%) prefer to order food and drinks directly from the restaurant. While it may take some time to overhaul your website, it's a great investment and it's likely to increase your overall sales.
If you want to easily integrate online ordering, consider switching your POS system to one with online ordering capabilities. This will allow your guests to order wine directly from your website, and according to some statistics, it will increase your sales by up to 32%.
Offer Discounts On Your Wine List
In an effort to sell their rare and vintage collections, some restaurants are selling off their wines at retail value to combat stagnant sales—while selling wine at such a low cost isn't necessarily ideal, it can be a great way to increase your cash flow and pay off some immediate debts.
The good news? Doing this can actually generate you some goodwill and repeat business; the Pluckemin Inn saw their overall sales spike after offering a few of their expensive wines below market price.
You can make these discounts exclusive to your to-go orders, adding even more incentive for your takeout customers. Until the end of December, Volo in Chicago is offering their wines at a huge discount—if you order a bottle online, you'll get 50% off of your purchase.
And Pinch Chinese in New York has booming wine sales, partially due to their ever popular Quarantine Wine List. Most of the wines are up to 50% off.
Marking down the price of your wines is a great way to encourage customer loyalty, and allow expensive wines to be more accessible to the average consumer.
Diversify Your Wine Options
While bottled wines will always reign supreme, not everybody wants to be hampered by a cumbersome glass bottle. What if your guests want to experience wines by the glass, or spend a little less money than the average $30-50 per bottle?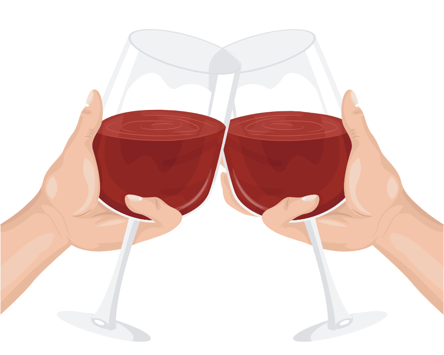 If you're looking for a wine option that is cost-effective for you and your guests, look no further than canned wines. These small, convenient vessels make for a perfect to-go companion.
For starters, they cost less to produce and ship than their bottled counterparts, so you can expect to spend less money on inventory costs. Plus, the smaller price point makes it more likely that your guests will add on a can or two with their to-go order.
Canned wine sales are booming, largely because of their convenience, and their appeal to a younger demographic—if you want to snatch up a more diverse fan base, then adding these wines might be beneficial for your to-go sales.
It gives your customers the freedom to choose their portions, their price point, and partake in a way that is less fussy than lugging around a glass bottle. For any restaurateur that is looking to raise their to-go check averages, canned wines are sure to be a huge crowd pleaser.
Do Virtual Wine Tastings and Events
Selling wine was easier when we could rely on sommeliers, ambiance, and tableside tastings—however, all of that is looking a little different these days due to coronavirus. Some of the grandeur of ordering wine has been lost, and that is difficult to replicate in a time dominated by delivery and takeout.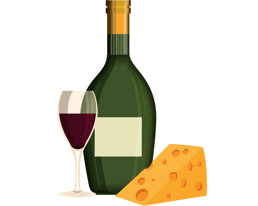 In an effort to recreate that experience (and thereby, boost your sales), your bar or restaurant can offer webinars, classes, and virtual tastings to increase interest in the wines you're selling. It's a great way to educate the average consumer, and make them more comfortable with ordering wine along with their meal.
All Together Now in Chicago has some classes and wine tastings you can participate in online, and if you like something, you can order it to-go directly from their online wine shop. They also have a wine club you can sign up for, and they'll ship 2-4 wines directly to you every month to try.
Uvae Kitchen and Wine Bar has also taken advantage of the wine tasting craze; once you register, you can indicate whether you prefer a virtual or in-person session. If you'd rather do your tasting via Zoom, they will deliver the wine to your house free of charge. And of course, they have some yummy food and cheese plates suggested with each item.
This is a great way to give your guests the confidence to make their own pairings, and entice them to purchase the wines that you are selling.
Key points to remember:
Pairing suggestions can increase sales
A virtual wine cellar will make browsing your collection easy
Discounting expensive wine can broaden your customer base
Selling canned wine will appeal to younger consumers, and those on the go
Online events and tastings will bring wine lovers to your door