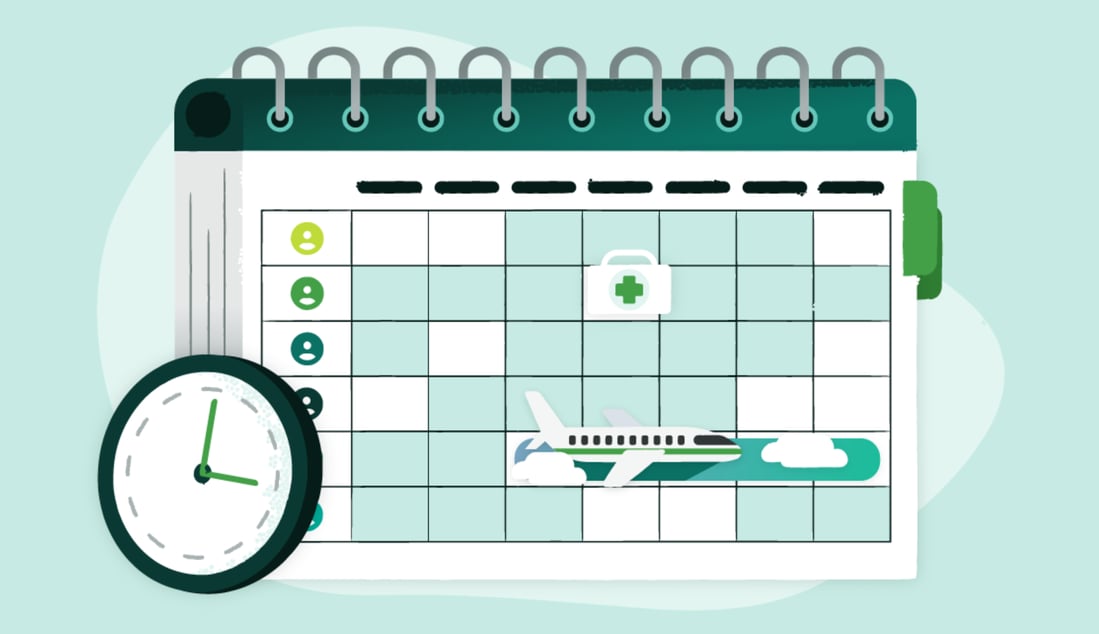 Creating employee schedules can be stressful and overwhelming in this industry. There are so many things to remember when considering bar and restaurant staffing needs and the aspect of holding your employees accountable for their shifts. With so many constantly moving parts to monitor to run a successful bar and restaurant, staffing and scheduling can feel like the least of your worries. Plus, in the service industry, the schedule to make hardly ever goes exactly as your plan.
To help you improve your staffing and scheduling process, we will break down some key tips and tricks to keep in mind that'll immediately lessen the stress of scheduling.
How to Reduce Labor Costs
The main question is, why is correct scheduling so important? Your staff is the foundation of how your day-to-day operations are handled. When a bar or restaurant is staffed correctly the day can run smoothly and profit can be made easily. When the business is understaffed your staff will feel stressed or are unable to give guests the best service will affect the guest experience and in the end your profit. Overstaffing will raise your labor cost unnecessarily. So finding the right balance helps everyone.
Top Restaurant Staffing and Scheduling Software Features
There is no such thing as a "perfect" schedule. But, to create a better version to reduce the possibility of issues like understaffing or over-staffing here are some tech and app features to consider.
1. Shift Changes
Things happen and your staff is going to require changes in their schedule. As a manager you have so many responsibilities, helping and/or ensuring shifts get covered are probably low on your day-to-day priority list. Letting your employees be responsible for covering their own shifts is the easiest way to handle changes, but, just word of mouth is not the best way to handle swapping shifts.
Look for a program that offers users the ability to attempt to drop a shift or pick up an open shift. Wheater that is a last-minute manager-added open shift or a shift dropped by another coworker. Some programs have a failsafe where the manager must always approve a shift change or only approve it if it meets certain criteria.
2. Labor Tools
If you stick to a set number of employees in each category of your business, for example always having 1 host, 4 servers, 2 bartenders, 1 cook, and 2 bussers, without adjusting for how your business statistically ebbs and flows, your chances of under or over staffing goes up a lot. Instead, consider your year, month, or day historic date to make smarter staffing decisions.
Tools like the Optimal Labor Tool from 7shifts gives a visual representation of your labor forecast down to the hour to track your labor needs and goals.
3. Overtime Alerts
It's easy to want your best team members to be on the clock as much as possible. While it is understandable to give your top employees priority shifts, you still have to make sure you are utilizing their 40-hour work week hours correctly.

Keeping an eye on everyone's hours can be tedious, but not with a scheduling application. Once you set parameters and alerts you can eliminate unapproved over time easily. Service industry workers are notorious for asking for additional hours. However, a balanced schedule will stop you from high labor costs due to a handful or so of employees clocking in too many hours in one pay period. This can easily go undetected until it's too late. Tracking employee hours can seem tedious but it is very important to your labor bottom line.
---
Backbar offers several different reports within our inventory system. Track sales, variance, profit, trends, and more all in our innovative and user-friendly program.
---
Best Restaurant Scheduling Apps
Make scheduling and staffing easy, efficient, and stress-free with one of these popular applications. Find the perfect software for your restaurant and bar and check out these program's star ratings on G2 and Capterra to make the best choice for your business.


Hotschedules

✩BEST FOR SHIFT CHANGES AND ON-CALL


G2: 4.3/5 | Capterra: 4.4/5
Price Guide: Contact Hotschedules for pricing information or download the app to explore. It does offer a free trial.


Zoomshift

✩BEST FOR LOCATIONS WITH OVER 100 EMPLOYEES




G2: 4.8/5 | Capterra: 4.7/5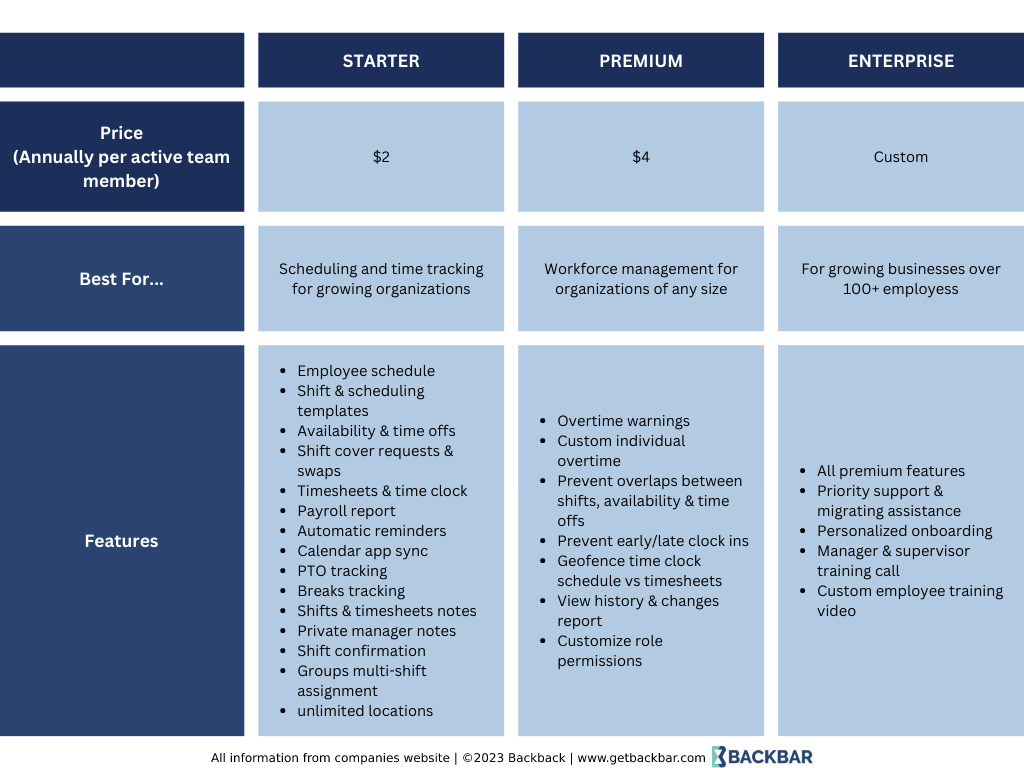 When I Work

✩ BEST FOR CATERING AND SPECIAL EVENTS


G2: 4.5/5 | Capterra: 4.5/5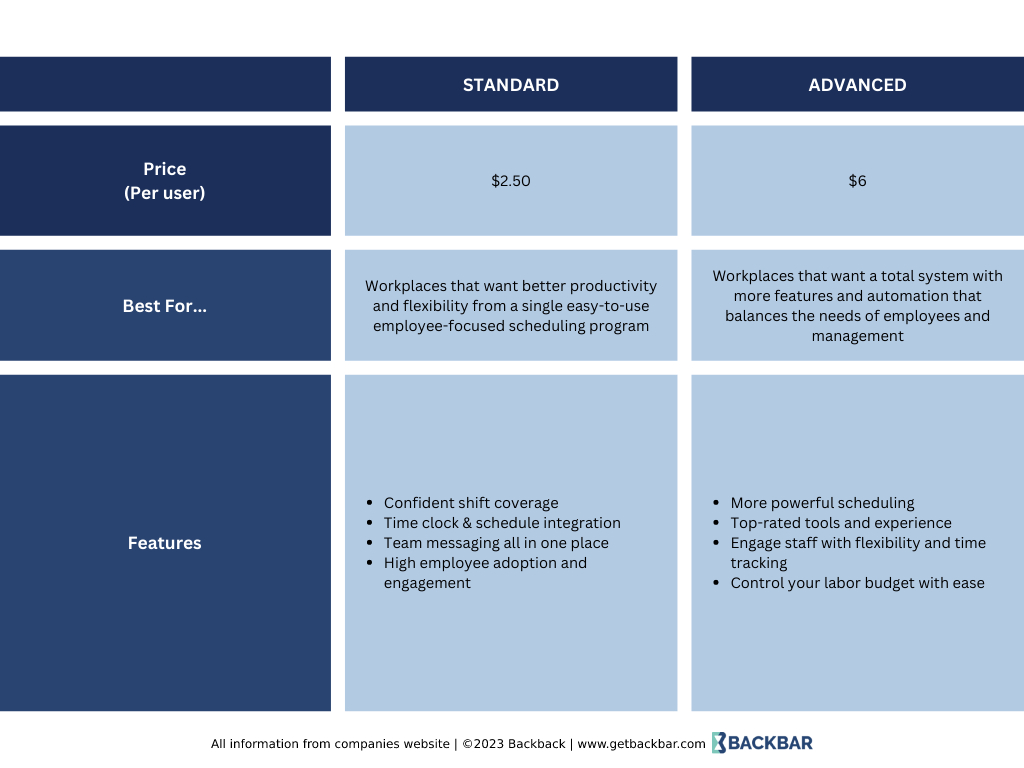 Homebase

✩BEST OVERALL RESTAURANT/BAR SCHEDULING SOFTWARE


G2: 4.2/5 | Capterra: 4.6/5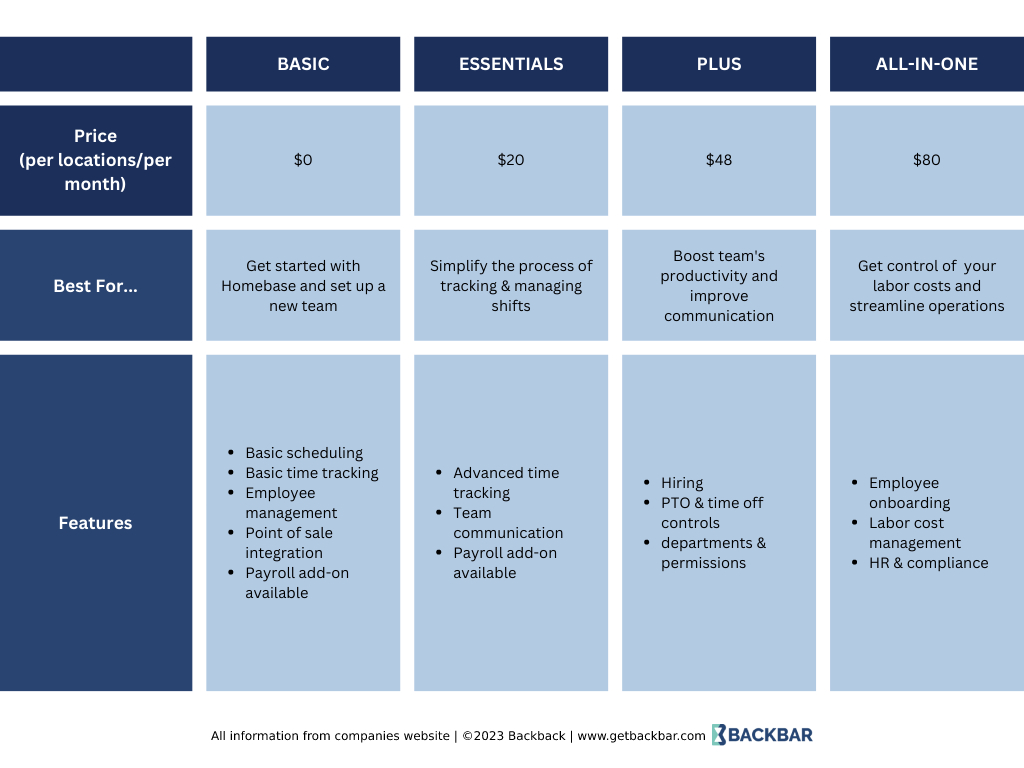 Planday

✩BEST FOR LARGER OR QUICKLY GROWING BARS AND RESTAURANTS


G2: 4.3/5 | Capaterra: 4.5/5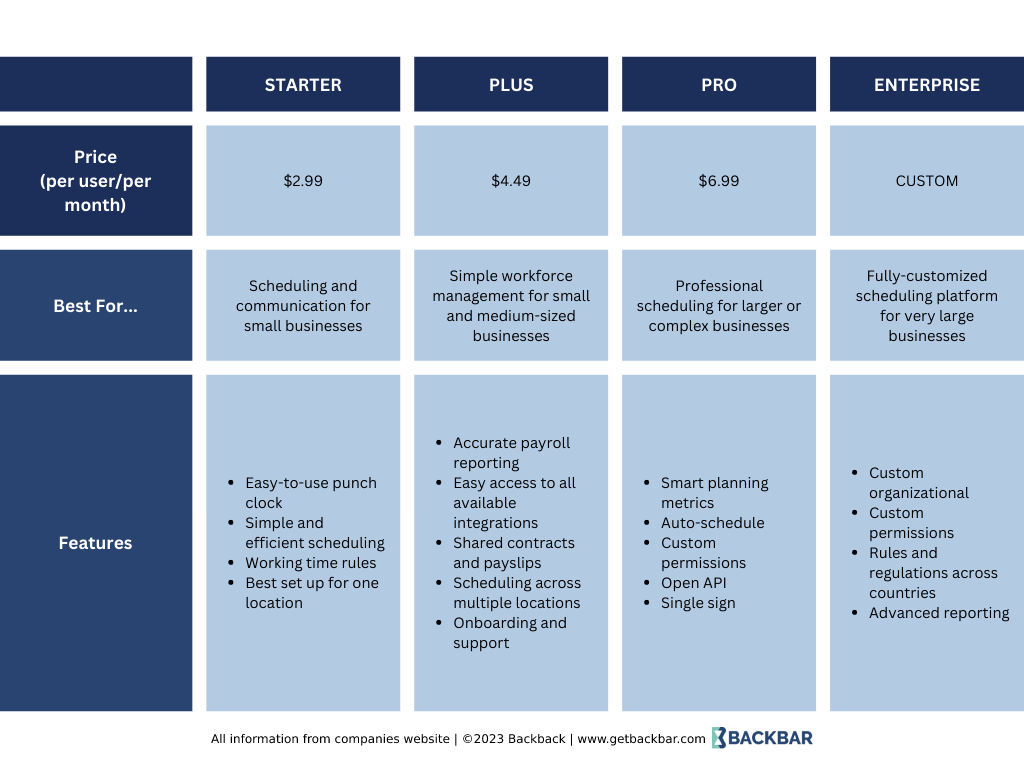 Connecteam

✩BEST FOR BUSINESSES 10 EMPLOYEES OR LESS


G2: 4.3/5 | Capterra: 4.8/5

Deputy

✩BEST FOR LOCATIONS WITH HIGH SURGE MONTHS THAT NEED SEASONAL WORKERS
G2: 4.6/5 | Capterra: 4.6/5