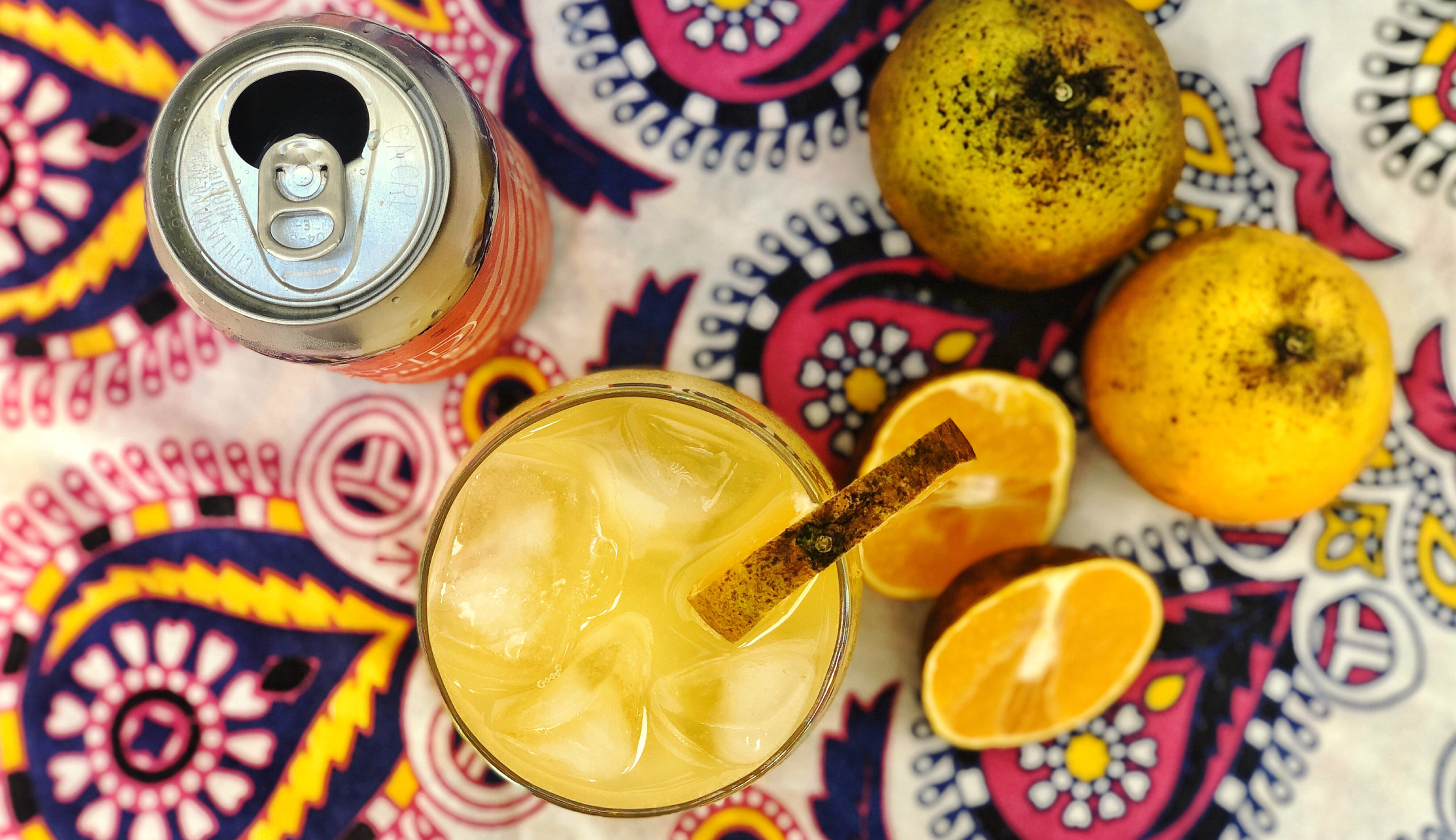 Happy Cinco de Mayo! In the United States, Cinco de Mayo is widely interpreted as a day to celebrate Mexican culture and heritage. This celebration is perfect for showing off your store's agave-based spirit options. May 5th is a perfect opportunity for many bars and restaurants to put out specialty food and drink menus or happy hour deals on popular Mexican-inspired drinks like margaritas and palomas.

With tequila and mezcal seeing a huge growth that is only predicted to become more popular over the next few years, let's dive into how agave spirits are setting trends in the spirit space.
Tequila VS Mezcal
Similar to how scotch and bourbon are types of whiskey, tequila is a type of mezcal. The definition of Mezcal is any agave-based spirit. This includes tequila. Tequila is made in specific regions of Mexico and is made from only blue agave, whereas Mezcal can be made from a wide variety of agave.

Tequila Is Trending Up

It's impossible to talk about 2023 spirit and cocktail trends without mentioning to rise of Tequila. In 2022 agave-based spirits surpassed American whiskey in volume and became the second most popular spirit in the United States. In 2023, the market analysis predicts that tequila will surpass vodka and become the most popular spirit. This will be the first time tequila will wear the winning crown in decades. Agave spirits, which include both tequila and mezcal, are predicted to reach an all-time high of $13.5 billion in revenue by 2028.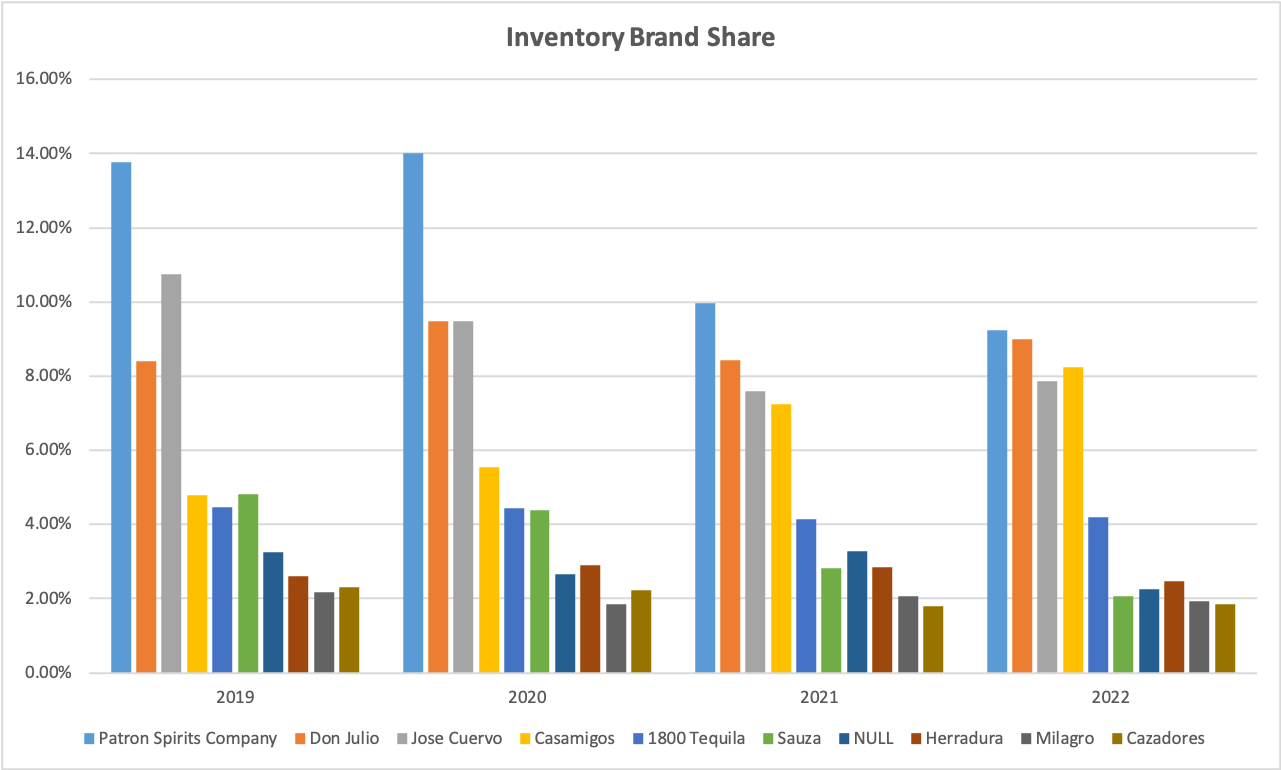 Global tequila brands including Jose Cuervo, Sauza, Don Julio and Parton hold about 35% of the hold in the agave market.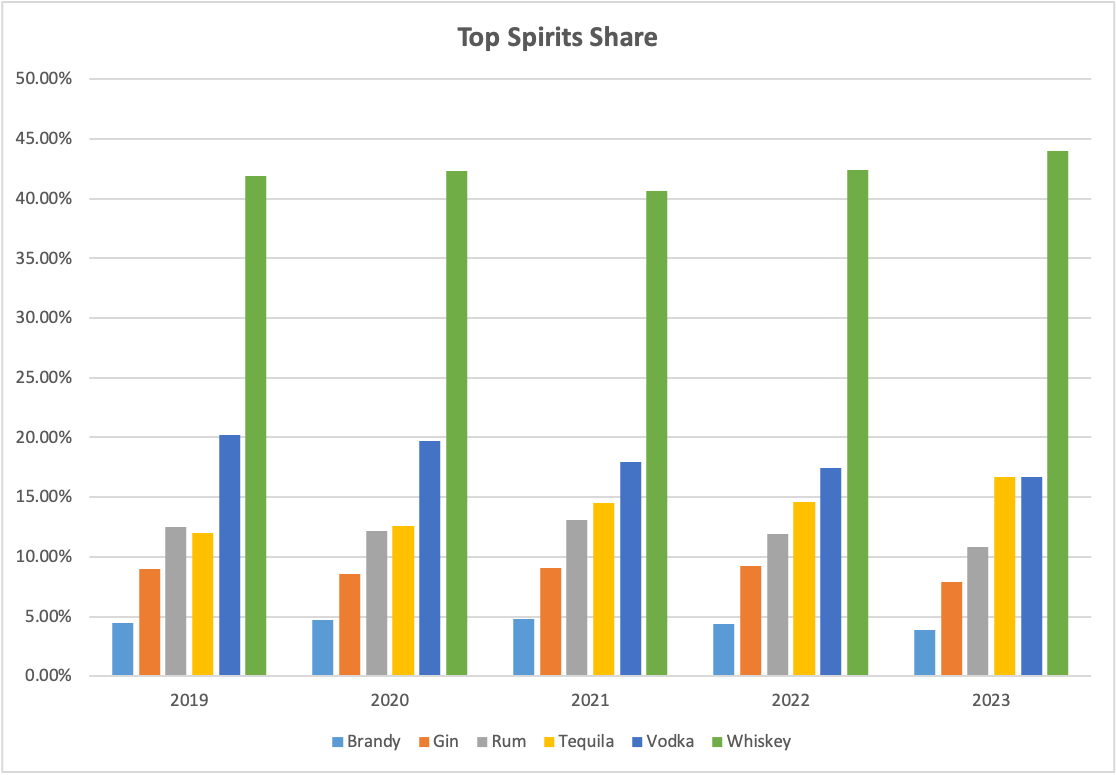 Backbar pulled data from our customer's inventory and saw a significant rise in tequila ordering. When it comes to year-over-year, our data can confirm the growth in tequila popularity. In 2019 Vodka took up about 20% of business inventory while tequila sat at about 12%. Flash forward to 2022 and both spirit categories sit around 17%.

In fact, from 2019 to 2022 the only spirit categories to see a rise were tequila and whiskey.
Agave-Based Ready-to-Drink Trends
Ready-to-drink(RTD) cocktails saw huge growth in 2020. COVID-19 obviously made RTD sales go off the charts when bars and restaurants were unable to take customers. The convenience and instant gratification make them an attractive drink choice. Consumers are looking over mystery malt liquor-based seltzers and grabbing premium spirit-based RTDs instead.

The leading spirits in RTDs are tequila, vodka and rum. Tequila has seen the highest growth, however.

How Tequila Trends Will Affect Sales

It makes sense that operations that specialize in Mexican cuisine have the advantage to profit from this spike in agave spirit sales. Customers who are looking for casual tequila or mezcal-based cocktails are more likely to seek these types of businesses to get their fix. Offering an extensive menu of drink variations, especially unique flavor combinations, will help your location stand out among others.

Consumers are also looking for options in the spirit itself. Meaning, the more tequila brand and sub-types your store offers the better.
Premium Tequila Will Standout
Premiumization among all spirits has become a trend over the last few years. Customers now are quick to spend more on premium drinks, choosing quality over quantity. High-priced options within the agave category grew about 60% since 2015 according to IWSR. The more a spirit or ingredient grows in popularity to more consumers tend to educate themselves on it. Education and interest will increase sales as long as your menu offers customers the experience they're searching for.

Trends that bars and restaurants shouldn't ignore in this space are premiumization and innovation.

Even if it's not overly vast, a selection of premium tequila and mezcal is guaranteed to boost popularity and sales as we head into the spring/summer season. Higher quality in the spirit will help increase the opportunity for on-the-rocks or neat drink orders as well as shots. Drinks like these are quick for your bar and allow you to maximize profit because you don't have to factor mixers and extras into the drink's price.
Tequila Subcategory Sales
Tequila can be broken down into five major categories:

Silver/Blanco is typically bottled immediately after being distilled. Some are aged for up to 60 days or less. Skipping the aging process is why it's transparent and has a sharper bite to the taste. It is the most agave-forward in regard to taste.

Blanco tequilas are best suited for cocktails.

Reposado, which means "rested," typically sits in the barrel for two to 11 months. This style is the most popular in Mexico. Its flavor typically has an easier feel on the palette with minor notes of the barrel it's aged in.

Typically any cocktail that calls for silver tequila can be swapped with reposado for a warmer flavor profile.

Anejo, or "old," is aged for one to two years in an oak barrel. Any type of wooden barrel can be used ex-American whiskey or French oak barrels are the most popular. This gives Anejo tequila that vanilla and brown sugar flavor most associated with bourbon.

Aged tequila like Anejo is meant to be sipped neat, but a little ice or water is also acceptable.

Gold tequila is typically a mixed spirit that gets its color from caramel coloring that's added before fermentation. If the label says "100% agave gold tequila," typically that means the gold tequila was created by combining silver tequila with a bit of aged tequila like Anejo or reposado.

Gold tequila can be treated like silver in cocktails or shots for a slightly different flavor profile.

Flavored tequilas have started to pop up throughout new and established brands. Coconut, jalapeno, mango and more flavors are added to typically silver tequila for additional flavor.
Flavored tequila options really lend themselves to cocktails.


Our data shows silver tequila seems to still be the most popular subcategory. But, reposado and anejo are becoming more and more trendy.
Cinco de Mayo Worthy Tequila Cocktails
Here are our top six picks that will believe will be a hit on your Cino de Mayo drink menu!
1. Ranch Water
Dubbed the new vodka soda, this cocktail has exploded in popularity.

Recipe:
1.5 oz Silver Tequila
.75 oz Lime Juice
12 oz Topo Chico (or any sparkling water)
Tip: .75 oz of orange liqueur can elevate this cocktail.

2. Margarita
A timeless staple that can be transformed into hundreds of variations.

Recipe:
1.75 Silver Tequila
1 oz Lime Juice
.75 ox Triple Sec
Trend Alert: Spicy margaritas are becoming more popular every year. As are unique and/or fusion-style margarita flavors.

3. Mexican Mule
Swap out the vodka for tequila to transform this classic cocktail into something new.

Recipe
2 oz. Tequila (any will do but usually silver is used)
.5 oz. Lime Juice
3-4 oz. Ginger Beer
Tip: Using a smoky mezcal here will transform the flavor profile to fit a more sophisticated palette.

4. Paloma
When most Americans think of a classic, refreshing Mexican-inspired cocktail they think of the paloma. While most assume the margarita is the most popular tequila-based cocktail, it's actually the paloma.
Recipe
2 oz. Silver Tequila
1 oz. Fresh Lime Juice
Pinch of Salt
Top with Grapefruit Soda
Tip: Transform the classic paloma by swapping out the grapefruit soda for other citrus drinks like blood orange.

5. Tequila Sunrise
We've all had a tequila sunrise once or 300 times in our life. It's a staple drink.
Recipe
2 oz. Tequila
.5 oz. Grenadine
Fill the glass with Orange Juice
Tip: This cocktail is sweet, swapping the grenadine for cherry juice can help that if the customer is concerned.

6. Bloody Maria
Give this brunch staple a Cinco de Mayo makeover.
Recipe
2 oz. Tequila
4 oz. Tomato Juice
.5 oz. Lime Juice
3-4 dashes Worcestershire Sauce
3-4 dashes Hot Sauce
Pinch of Celery Salt
Pinch of Black Pepper
Tip: Bloody Marys are the ultimate "dealer's choice" cocktail. Make it as simple or as over-the-top as you'd like to fit your bar or restaurant's aesthetic.