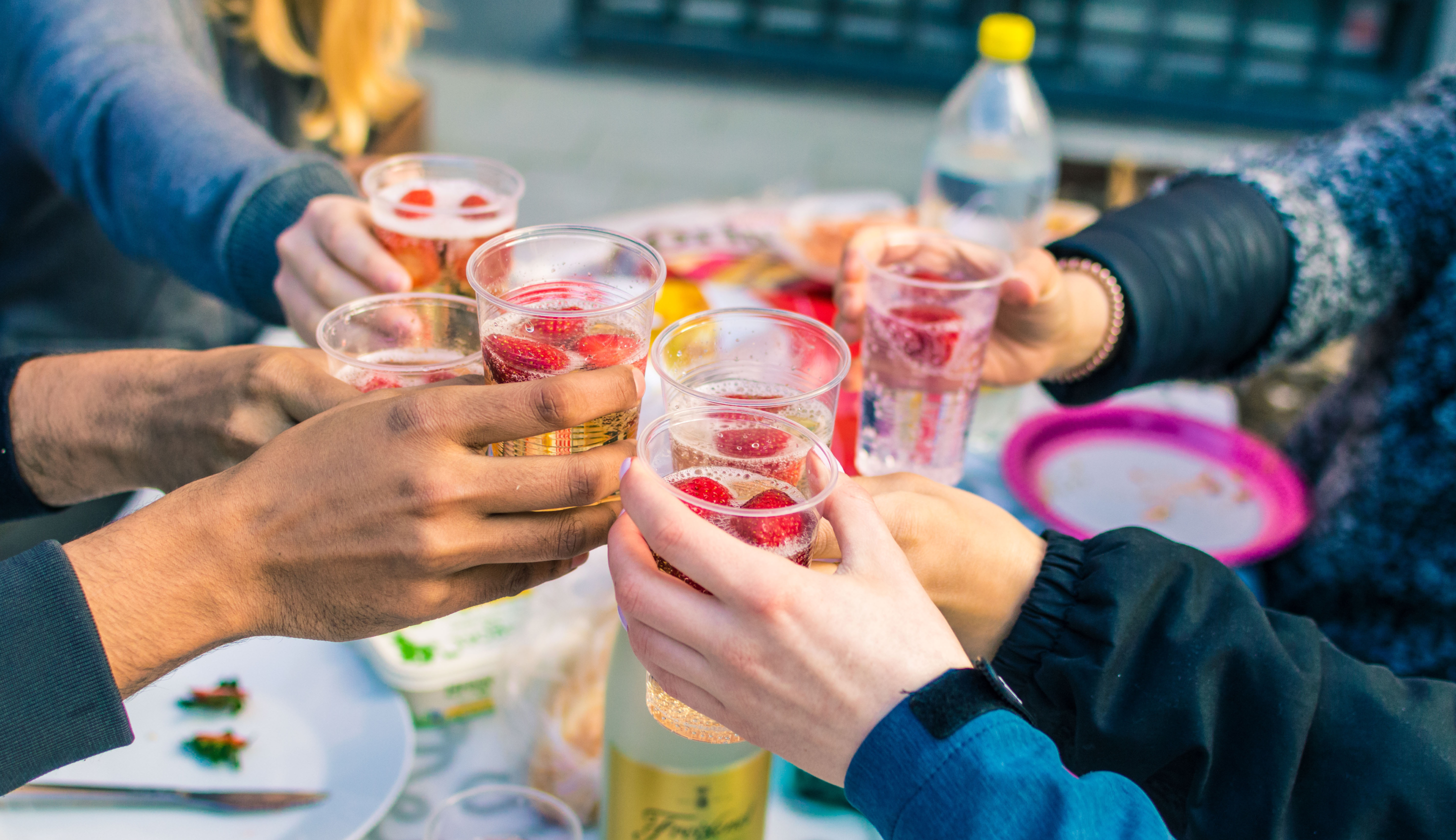 Spring 2023 is here and it's time to set to bar or restaurant up for a successful season. From staying up to date on popular trends to making sure you're not falling behind on back-of-house tasks, here we're going to break down some must-know tips, tricks, and trends for spring/summer 2023.

Refresh Your Operations for Spring

Spring brings warmer weather and more opportunity to lure customers out of their homes and into your business. To prepare for the seasonal rush this is your chance to clean up the back of the house to maximize your profit potential. When your back of the house is as organized as your front of house we can almost guarantee you'll have happier customers, satisfied staff, and more significant profits.
Get Ahead of Operations
This industry is so heavily centered around customer satisfaction and service. Since spring kicks off the busy season it can be too easy to push off critical tasks like correct scheduling, checklists, inventory, and ordering.

So plan ahead. Using your historical data as a starting point, take the time to check your pasty year-to-date numbers to make smart building decisions. Consider concepts like:
What items are more popular this season?
How should you staff to fit the new rush?
What drinks and drink garnishes do you need to stock up on?
What menu items should you consider adding or even removing from your menu?
Optimize Your Inventory
Before things get too hectic, now is a great time to double-check all your current inventory, dust off any items that have been shelved, or swap out slow-selling products for something more popular. This is also the perfect time to upgrade how your inventory process. Backbar's program is an easy, user-friendly program that can quickly elevate the way you do your inventory system.
Staff Smart
Craftable VP Phil Probert explained to QRS Magazine that restaurants should plan at least 90 days ahead to make sure their staffed correctly ahead of bust spring holidays like Mother's Day, Memorial Day, and the Fourth of July. He makes a note to remember how the spring season will change your staff. Who is leaving? Who is asking for more hours? Who's coming home from school? Do you need to seek out seasonal new hires?

After food and/or alcohol labor is obviously one of the highest costs for service restaurants, bars, and clubs.
Outdoor Seating Season
It's finally patio season! If your bar or restaurant has a patio/outdoor dining section, there are additional things you must consider to set your business and your staff up for success.

Staff the patio correctly. You don't want to spread your servers too thin and risk customer complaints. Depending on the size of your patio, consider realistically how many servers need to be on the clock to keep a good flow. Guests are more likely to sit and sip on patios than inside the restaurant so while the staff may not turn as many tables, hopefully, they can upsell items like seasonal cocktails, seasonal beer, and appetizers to the tables that are there to stay.

If you have an additional bar outside then remember that bar has to pull from your inventory. Most likely you were only making orders for the main bars during the colder months and now you have an additional bar to set up. Don't fall into the habit of being the bar that is, "always out of stuff," because you were caught unprepared for the additional sales.
Seasonal Menu
An easy way to stay relevant during the busy spring/summer season is to maintain a great drink and/or food menu. Grab new customers' attention or keep your regulars coming back again and again with smart menu choices.

Drink Spring Trends to Consider
Batch Cocktails - Prebatched cocktails can save time a money. Jungle juice-inspired cocktails or popular drinks like margaritas can easily be pre-made in batches and stored for hours. All the bartender needs to do is pour and add garnishes and it's ready to go.
Mocktail Tricks - Mocktails are becoming more popular as the weather gets warmer. If you don't have them on your menu specifically, train the staff to explain to guests how some of your cocktails can be modified to be alcohol-free.
Slushies and frozen drinks - While they can be a pain to make, frozen or slushed drinks sell big during the late spring and summer months. Consider adding a few options to your seasonal menu to draw in additional customers.
Elaborate drink names - Fun drink names will increase the interest and popularity of cocktails.
Creative Garnishes - Just like fun names, an interesting garnish can elevate any cocktail. While you might have to adjust the cost to compensate for the additional garnish, make it worth it.
Food Spring Trends to Consider
Seasonal Ingredients - Ingredients that are in-season tend to cost less to purchase for your kitchen. Plus, their taste will be fresher and more consistent.
Minor Edits to Existing Items - Transform popular menu items by adding seasonal ingredients or tweak the recipe to appeal to better guests. For example, adding fruit to your house salad or offering new dressing options are easy to implement.
Don't Forget Dessert - When the sun is shining and the cool drinks are flowing customers are more likely to ask to see the dessert menu than ever. Anything with ice cream on top is an obvious choice, but also sweets featuring citrus, fresh fruits, or chocolate will never fail to impress.
Solid Sharable Selection - Especially for larger groups or patio fans, apps are going to be your profits friends. Offering an array of sharable items or tapas-style items will be a hit this season.