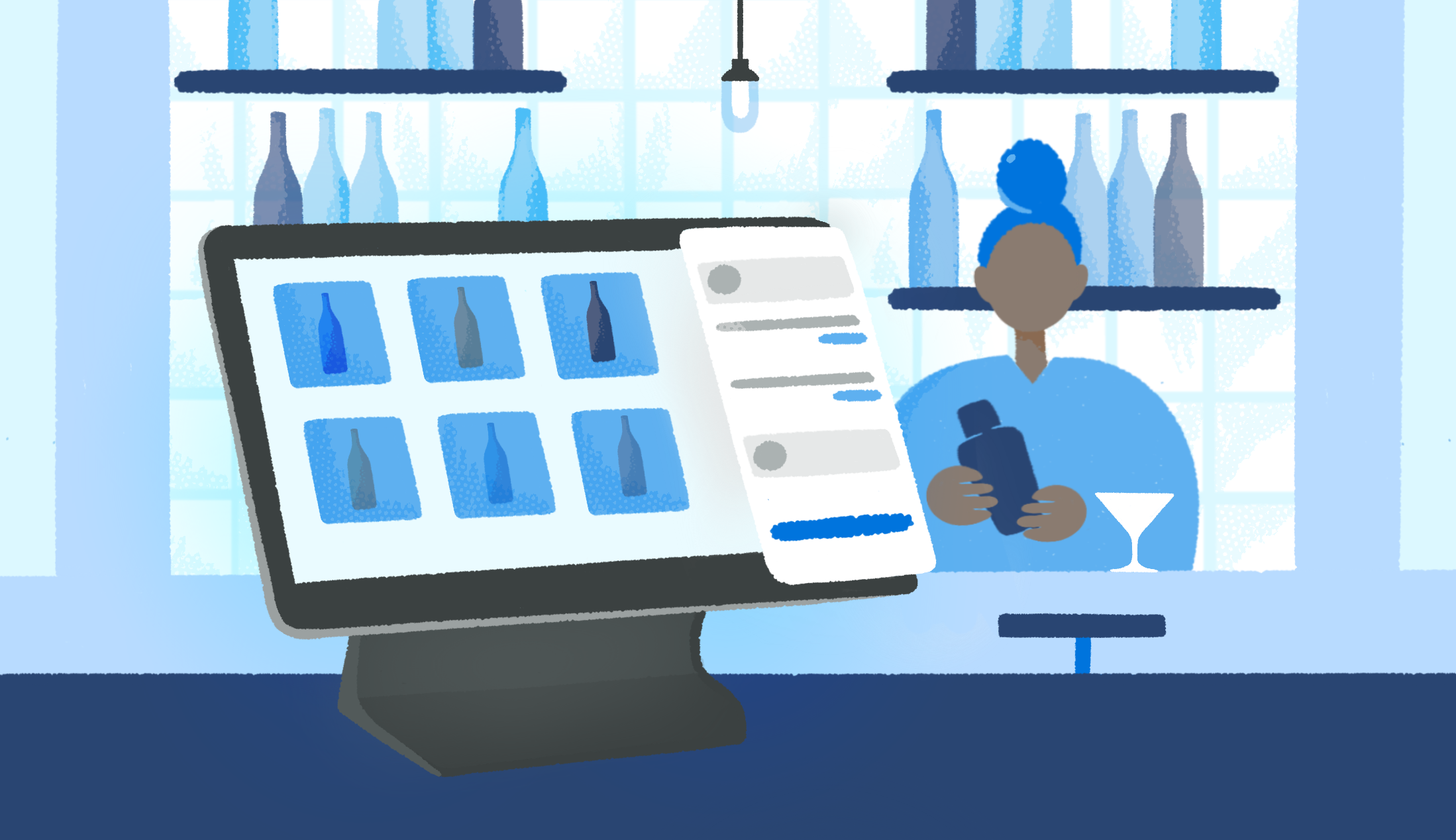 When it comes to restaurant and bar technology one software everyone should know is the Point of Sale (POS) system. This term refers to the transactional process in which a customer orders and pays for their product at your business. The process starts with the customer placing their order and goes through your business collecting their payment. An effective and efficient POS system can help streamline several aspects of your business's day-to-day tasks so you can focus on customer service and product control.
How Do You Use a POS System in a Restaurant?

The most basic order of events in a restaurant is, a guest arrives, get a table or sit at the bar, choose an item on the menu, enjoy, and then pay. A POS system allows your staff to input the order, the order to be immediately sent to your back of house, take the payment from the customer and collect data from every transaction in one tool.
POS System Features to Look For

1. Sales Reporting
Most POS programs should be able to report daily, weekly, monthly, and annual sales. Not to mention, most can run real-time reports on specific menu items and menu categories so you can monitor what's selling and what's not. You want data that is accurate and useable for your specific restaurant's needs.

2. Labor Reports
If you're not using labor or staffing software, some POS systems feature some type of labor feature. Labor can easily be a kink in your restaurant's cost, so having an easy way to track your staffing and see how it's affecting your bottom line is vital to maximizing your profits. By tracking this you can adjust your staffing needs for the better.

3. Customer Data
Whether you are using a cloud-based or traditional POS system, every time a customer makes an order you can store that data. This can help you identify regulars, send out targeted deals or invites to events or give your service staff an edge on better-serving customers when they arrive.

4. Loyalty Programs
Similar to customer data, if you have or are considering implementing some level of loyalty program into your business model a good POS system can help you achieve that goal. There are a few ways this can work depending on the POS program, but at a base level, the staff or customers themselves can look up their existing account or become a new member table side in seconds.
5. Integrations
The ability to link as many of your restaurant management tools as possible is what running a modern business is all about. The better your tools integrate, the more information you can pull, the faster running reports and making educated decisions becomes, and the more time you can spend focusing on the front-of-house customer service aspect of bar and restaurant owning. Finding a POS system that links with inventory software like Backbar or accounting programs like Quickbooks is a huge game changer that you won't regret.
Best POS Software

TOAST ⭐Best Overall Experience
G2: 4.3/5 | Capterra:4.2/5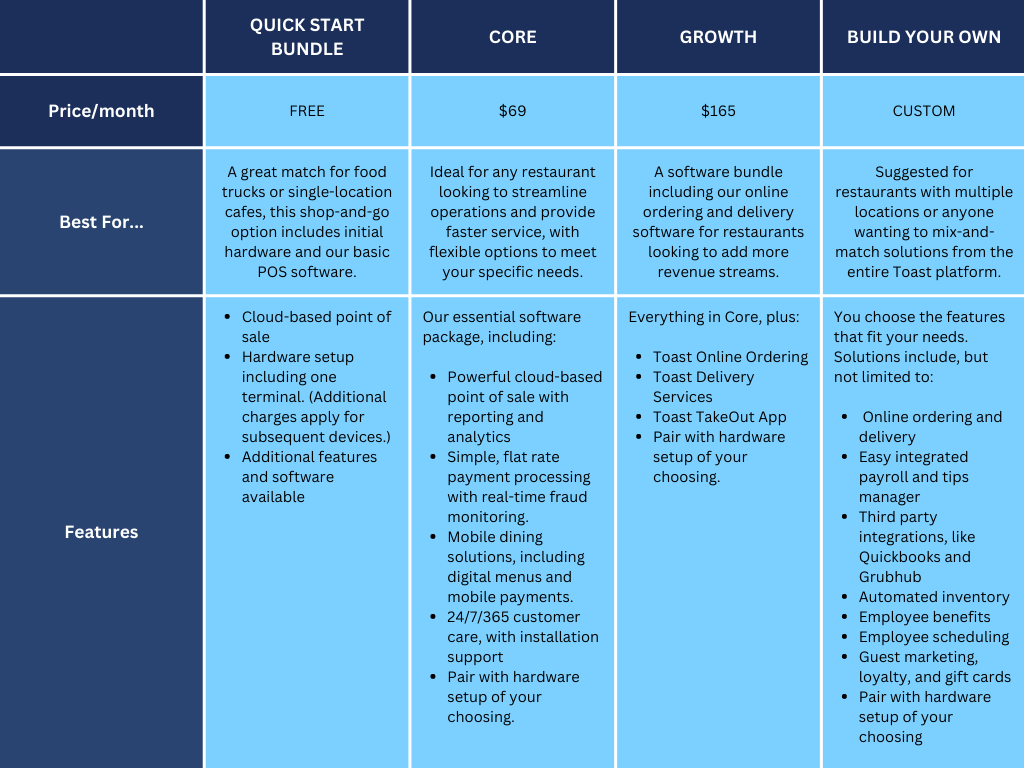 SQUARE ⭐Best Free Plan
G2: 4.6/5 | Capterra:4.7/5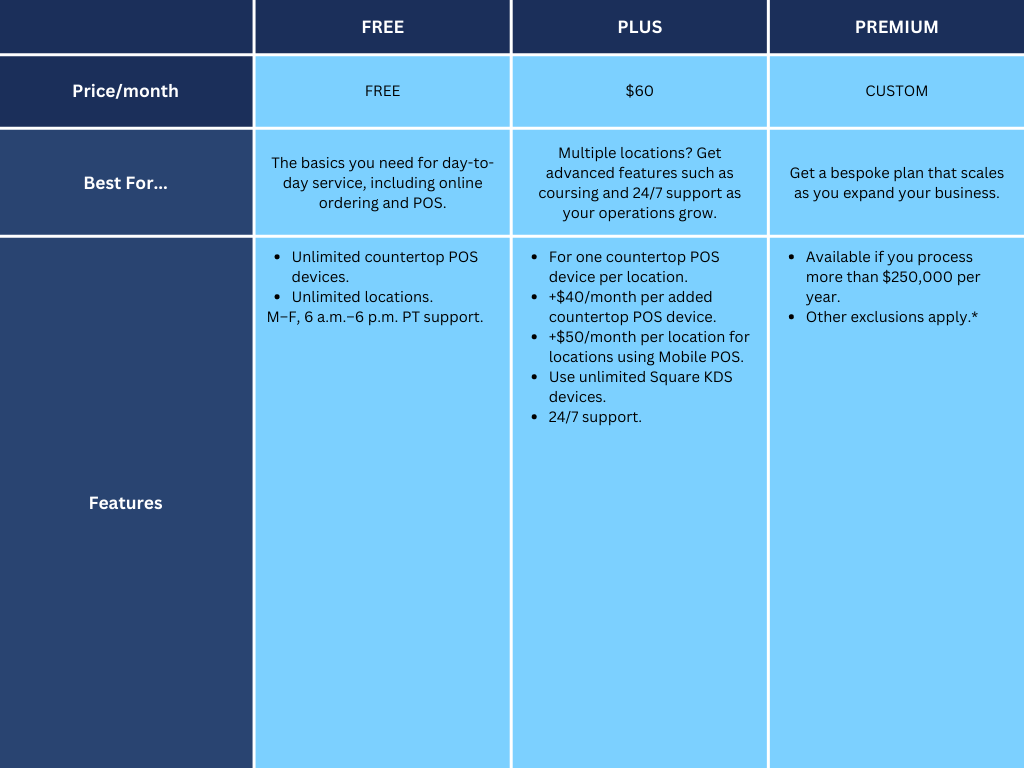 CLOVER ⭐Best For Quick-Service Restaurants
G2: 3.8/5 | Capterra:3.9/5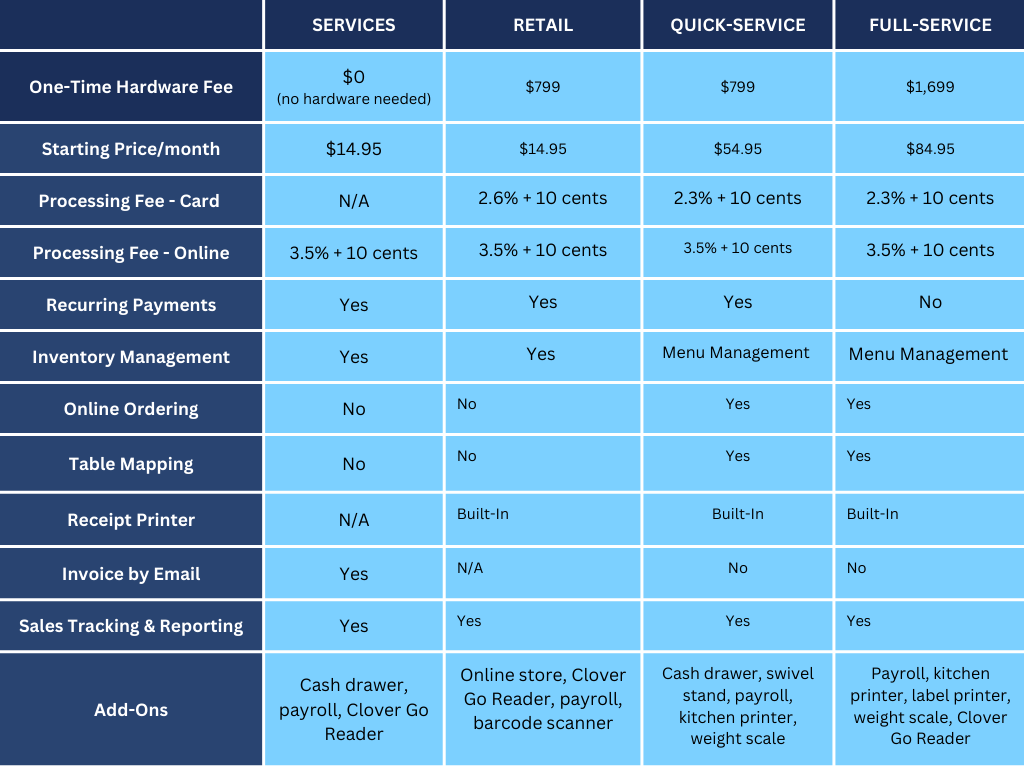 ---
Backbar's innovative inventory software offers even easier and more in-depth reporting when you link it to your POS system. Backbar integrates with Toast, Square, and Clover.
---

LIGHTSPEED ⭐Best For Customizability
G2: 4.5/5 | Capterra:4.4/5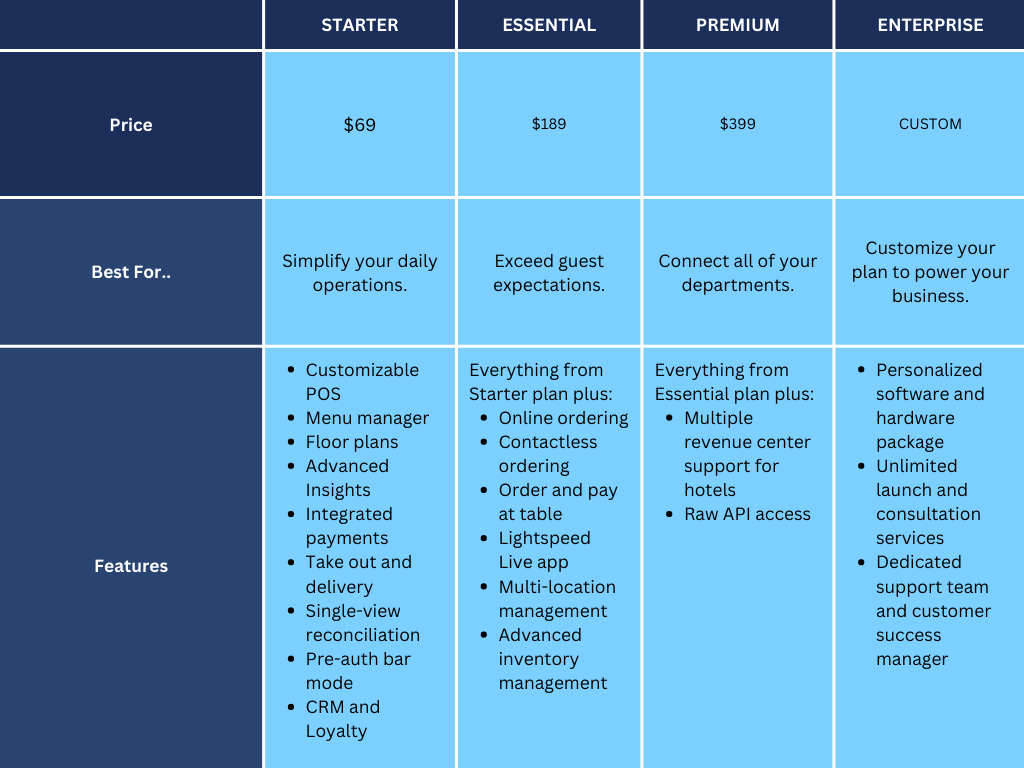 TOUCHBISTRO ⭐Best For Locally Installed Option
G2: 4.4/5 | Capterra: 4/5


SPOTON ⭐Best For
G2: 4.5/5 | Capterra: 4.4/5

SQUIRREL ⭐Best For Smaller or Independent Restaurants
G2: 4/5 | Capterra: 3.9/5