We've already discussed some drink predictions for 2020, but consumer needs have shifted dramatically in the last few months. As the fall season approaches, we're seeing the beverage market heading in a new direction.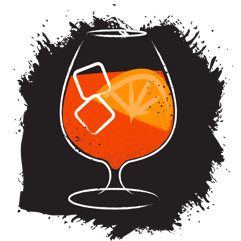 While these trends were already set in motion pre-COVID, the arrival of social distancing regulations seems to have inexplicably steered us towards two things that consumers want: convenience and comfort.
So, how do you achieve that in a drink? The answer may surprise you—aluminum cans. The market is shying away from glass bottles, and it's looking like canned beverages are taking over.
From wine to CBD seltzers, consumers are loving the affordability and accessibility that canned concoctions allow. They're portable, perfectly portioned, and easy to enjoy—whether you're out and about or sitting at home.
We're living in the midst of an aluminum can renaissance, and we believe it's going to be big this fall; here are a few reasons why.
Canned Wine Has Quickly Become a Mainstay
During WWI, the meals of French soldiers included a ration of canned wine. Surely, they didn't mind that it came sans cork or glass bottle—they were just happy to have a drink.
In this case, practicality won out over a traditional glass bottle, and today, that's what appears to be happening again. COVID-19 is shifting consumers towards convenience, which is exactly what a canned wine affords.
Glass bottles are not always practical, nor are they necessarily environmentally friendly. Aluminum cans are recycled at a higher rate than glass or plastic, and their small size makes it easy for consumers to take them on the go. Plus, their modest size is instant portion control for those looking to only have 1-2 glasses, rather than an entire bottle.
And while it is true that canned wine is marketed towards folks living an active lifestyle, COVID-19 probably isn't going to slow down its sales.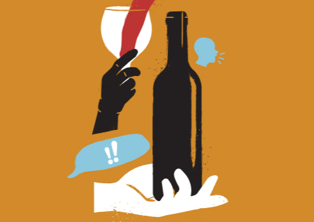 According to survey results by Texas Tech University, respondents indicated (among other places) that they enjoy canned wine while cooking at home, or during a casual night in with friends.
This indicates canned wine's popularity is not strictly limited to the tailgates, movie theaters, and stadiums that have been mostly shuttered since the start of quarantine.
Canned wine has a place both indoors and outdoors, and the growing demand is forcing wineries to consider adding a canned wine to their repertoire.
Wineries Are Adapting to Consumer Needs
Even those that were initially reluctant to adapt to the "trend" are now seeing the lasting market potential of a high-quality canned wine.
Take Old Westminster Winery, for example; this Maryland based winery initially had no reason to believe that a canned wine would add anything beneficial to their brand (or their sales).
However, a friend of theirs, who happens to run a beachfront restaurant, began complaining about losing sales—there is a strict no glass policy on the nearby beaches, but customers were longing to sip their wine on the sand.
This was the impetus for Old Westminster Winery to at least consider canned wines, and in 2017, they released their first batch. It seems that they've continued marketing their canned wines with great success.
Each can is adorned with thoughtful and attractive designs, and this one in particular is practically begging for consumers to bring it along to pumpkin patches, bonfires, and haunted hayrides—we predict this will be a go-to for folks in the fall.
And interestingly, Piquette is a trend we predicted for 2020, so Old Westminster Winery seems to be right on the money by promoting this drink.
Yes We Can Wine also has a great line of canned wines. According to their website, their canned rosé should be enjoyed "anywhere and everywhere - floating the river, backyard BBQs, hanging out poolside, camping, or in the comfort of your own home."
Obviously, they've done their homework on the target market for their product. They know people enjoying this wine are living an active lifestyle, but that it's also a great way for portion-conscious consumers to unwind at home.
If you're still looking to find your match this fall, Vinepair has already tasted some great canned wine options, so you don't have to—but I mean, you still can. That's the fun of it right?
CBD, Kombucha, and Other Canned Options You'll Be Seeing this Fall
According to recent data, consumers are actively trying to lower their alcohol intake. Yes, even with the added stress of quarantine, consumers are actually looking for healthier ways to relax and indulge.
Just as wineries pivoted to cans to accommodate those looking for convenience and smaller portions, breweries are pivoting to canned concoctions besides beer—such as sodas, shrubs, CBD drinks, or kombuchas.
Marz Brewing recently released a non-alcoholic CBD seltzer, with 30 mg of CBD. Early research suggests that among other things, CBD can relieve pain, anxiety, and boost overall heart health.
CBD is becoming a popular alternative for folks looking to cut back on their alcohol intake, or stop drinking entirely. Rather than fighting the trend (or alienating consumers that don't drink), breweries have adapted accordingly, and given themselves a more diverse fan base in the process.
And if CBD isn't your style, Marz Brewing also has a line of kombuchas and shrub sodas to try out this fall.
Much like Marz, Outbound Brewing has released their own line of canned alcohol alternatives. They're currently offering CBD, THC, and non-alcoholic brews.
It's predicted that these CBD concoctions will have 11 million in sales by 2025, so they're gaining some serious steam. Much like canned wine, we have a feeling these are going to continue to take off.